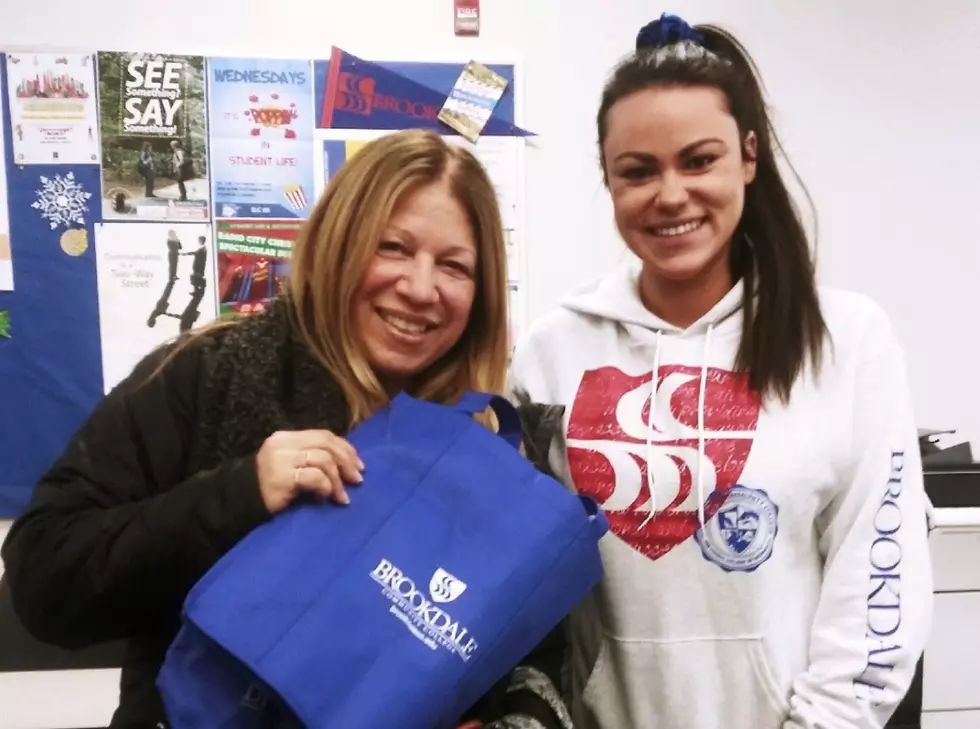 You Can Now Get Free Help with Your Kid's FAFSA Forms
Liz Jeressi and Shannen Deptula from Brookdale Community College
You no longer have to fill out those horrible financial aid forms all by yourself. Help has arrived, and it's FREE!!!
Whether or not you or your children will be attending Brookdale Community College, this community college has received a grant to help Monmouth County residents with your college student's financial aid/FAFSA forms for whatever school they might want to attend!
I have heard from so many other parents what a nightmare it can be to fill out these forms, sign them, and get them successfully submitted year after year while you have a child applying to or continuing in college.
Now I have experienced the process for myself and it is a doozy. After about two months of struggling to properly complete the online forms and failing at every turn (even when trying to get help from the federal government), I found out that the great folks over at Brookdale Community College now offer a free service to make the process painless for you!
SO.....If you need this service immediately or want to file away the info for future use...or if you know someone you can share this info with so that they can use this service, here are the details as to when to get FAFSA help and what you need to bring with you:
This free service is available Monday through Thursday from 5 pm - 7 pm, and Saturdays from 9 am - Noon on the Lincroft campus of Brookdale Community College in the CAR building. (There may be upcoming workshops at some of the other Brookdale campuses as well, see below on who to contact to find out about those workshops.)
You'll need to have your 2018 income tax return with you in order to apply for financial aid for Fall of 2020, and you'll need to know your social security number (and that of your student). In advance of your visit for help, you and your student should apply for an FSA ID online (the child who is applying for aid must go online to obtain their own FSA ID number -- it is illegal for you to do this for them.) This part doesn't take very long but must be done.
For more info on the FSA ID, FAFSA, or admission to Brookdale, you can contact Shannen Deptula, the admissions representative/FAFSA contact person that we had on our show this morning: 732-224-2358, or email her: sdeptula@brookdalecc.edu