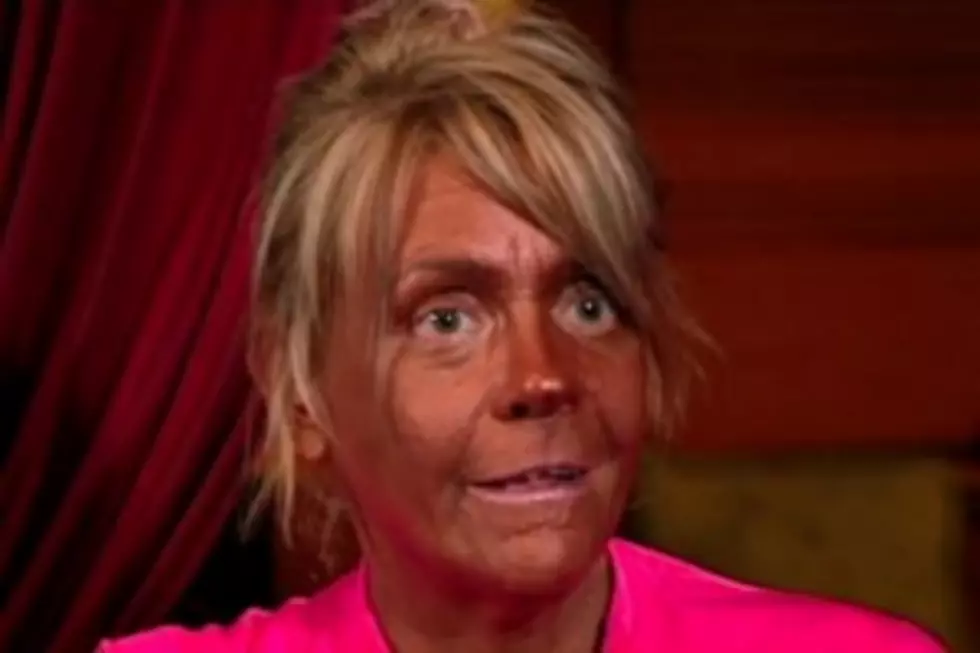 You Won't Believe What Tanning Mom Looked Like When She Was Younger [PHOTO]
This is "Tanning Mom" Patricia Krentcil burnt to a crisp. But, you won't believe what she looked like when she was in her 20's! See the pic after the jump.
Her head does appear it could be doctored a bit, so this could be a fake. But let's be honest, anything is better than current day.
Of course, Jersey's own Patricia Krentcil, aka the 'Tanning Mom,' was charged last month with child endangerment after being accused of allowing her six-year old daughter into a tanning booth, which is against the law. Krentcil claims her daughter's sunburn was simply do to a day a the pool.