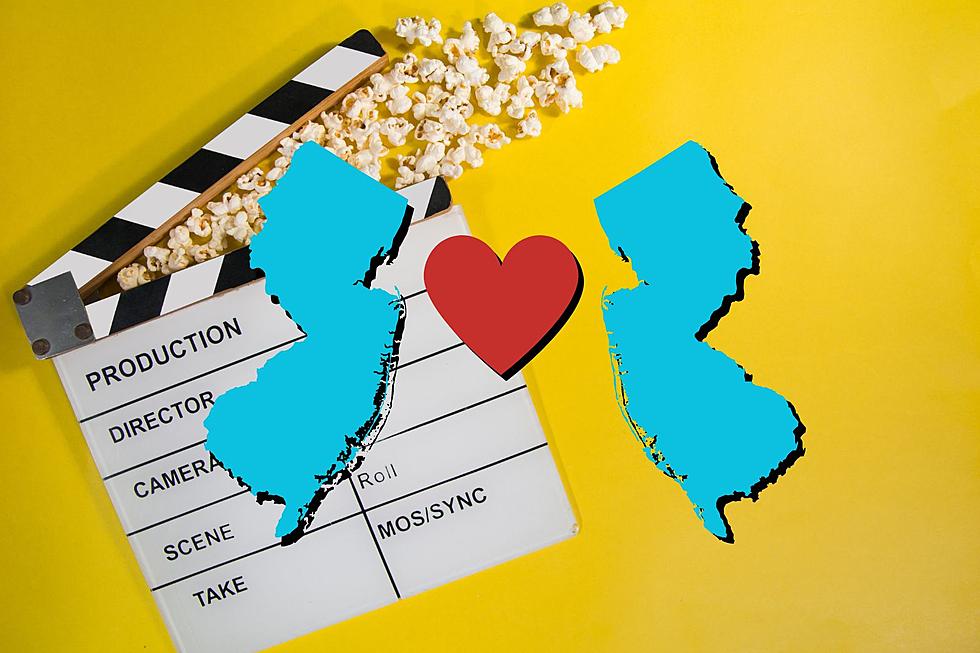 7 romantic movies that take place in New Jersey
(Photo: gr Stocks, Unsplash, Canva, Townsquare Media Illustration)
Did you know that New Jersey has been named the most romantic state in the nation?
So say diamond engagement rings and fine jewelry experts at Mark Broumand, which analyzed Google search data over the last 12 months, looking at 16 search terms including but not limited to engagement rings, romantic getaways, florists near me, and romantic restaurants.
One way of seeing just how romantic New Jersey can be is by watching the romantic movies made here. Here are some you can binge while escaping the heat of the summer in your nice, air-conditioned house.
Starring Adam Sandler and Drew Barrymore in which Robbie's ditched by Linda, who gave us the immortal line "I am never gonna leave Richfield", but finds love with Drew Barrymore's "Julia".
This early Kevin Smith film (2004) stars Ben Affleck as a man whose wife (Jennifer Lopez) dies in childbirth, so he moves to Jersey to live with his father (George Carlin), and ends up meeting Liv Tyler.
This remake of the classic "Guess Who's Coming To Dinner" was shot in Cranford and Madison reverses the racial premise with Aston Kutcher, Passaic's Zoe Saldana, and Bernie Mac as her father. Another reason to miss Bernie Mac.
New Jersey's real-life version of "Rocky." This Ron Howard film is the true story of James Braddock, played by Russell Crowe, whose love for his wife, played by Renee Zellweger, and kids forced him back into the ring to fight the champion of the world because he "needed to buy milk." If you're looking for a film that a man can cry at as well, this could be it.
Jonathan Demme's off-the-wall 1986 romantic comedy starring Jeff Daniels as a straitlaced, yuppie banker whose wife leaves him. Then, he's brought to Jersey by Lulu, played by Melanie Griffith, a girl he met who brings him home. It gets deeper when Lulu changes identities and becomes the blonde Audrey, and they encounter her ex-convict husband, Ray (Ray Liotta).
This movie filmed across North Jersey stars Richard Gere, Diane Keaton, William H Macy, Susan Sarandon, Emma Roberts and Luke Bracey in a hysterical premise. Check out the trailer here.
Written and directed by Kevin Smith, and starring Ben Affleck, Joey Lauren Adams, and Ethan Suplee. From IMDB: "Holden and Banky are comic book artists Everything going good for them until they meet Alyssa also a comic book artist, Holden falls for her but her hopes are crushed when he finds out she's a lesbian."
Jersey's own Zach Braff wrote, directed, and stars in a romantic film about a struggling actor who heads home to Jersey for his mother's funeral even though he's been estranged from the family for nearly a decade. Once back, he finds and falls in love with Natalie Portman, who's a pathological liar.
Play ball NJ: These MLB pros are from New Jersey
A fair amount of New Jersey born baseball players have made it to the majors. These pros, active to start the 2023 season, all have NJ roots.
How to pronounce these 20 town names in NJ
How many of these New Jersey municipalities and neighborhoods have you been pronouncing wrong?
Opinions expressed in the post above are those of New Jersey 101.5 talk show host Steve Trevelise only. Follow him on Twitter @realstevetrev.
You can now listen to Steve Trevelise — On Demand! Discover more about New Jersey's personalities and what makes the Garden State interesting. Download the Steve Trevelise show wherever you get podcasts, on our free app, or listen right now.