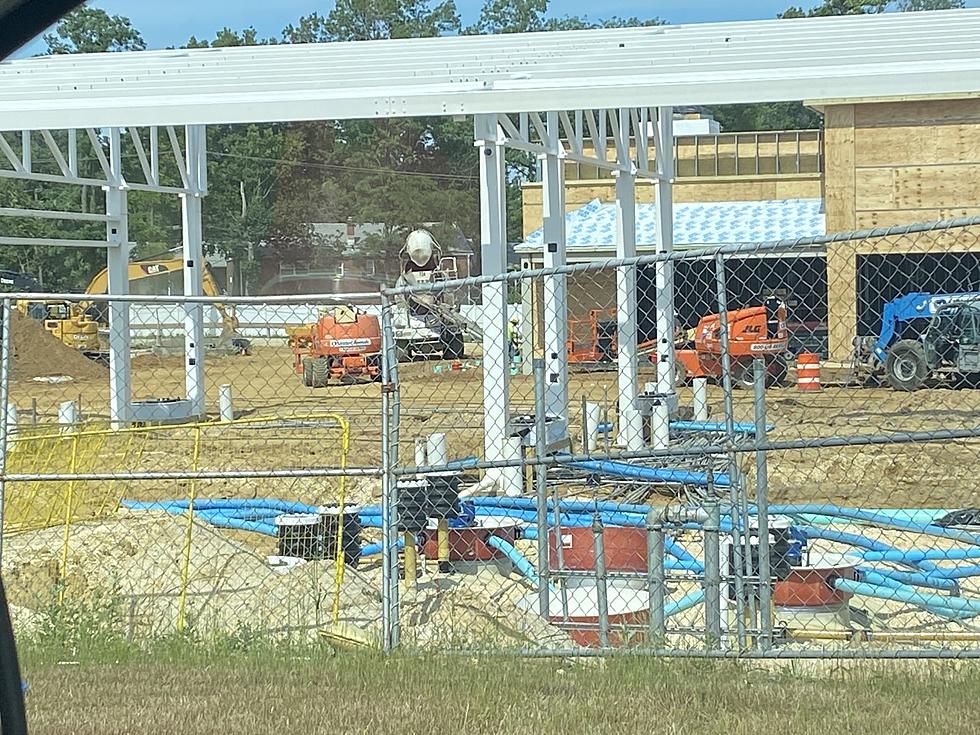 Another Wawa Is Getting Ready to Open Soon in Eatontown, NJ
Sue Moll, Townsquare Media
Eatontown is getting another Wawa, soon.
Recently a Wawa opened up at 308 Rt. 35 an now another one is getting ready to open. Wawa's are popping up everywhere in Ocean and Monmouth County.
The new location of the Wawa that's opening "soon" is at 151 Rt. 35 in Eatontown. For me a Wawa can be on every corner, I love their Wawa tea. I guess the big question will be will Royal Farms move into Monmouth County.
Listen to Shawn & Sue mornings on 92.7 WOBM and download our free 92.7 WOBM app.
There is a new one getting ready to open in Brick, is Monmouth County next? Or maybe Eatontown is next?
Every time I go into a Wawa, it amazes me because it's always busy. It doesn't matter if I go in at 5 am or 9 pm, it's always busy. And there's always a line at the food counter. Wawa is everybody's go to. I can't imagine another convenience store taking that away from Wawa.
This Wawa at 151 Rt. 35 in Eatontown will be a full service Wawa with gas.
Speaking of Wawa, have you tried their delicious new Refresher? It's made with fruit juice and real fruit pieces with no artificial flavors. This just yells "summer" to me. It's really good and pretty colors. A refresher is pared with cold brew green tea and a dose of extra energy and antioxidants. It's not real sweet, it's just perfect. There are several different flavors: Berry Dragon Fruit Refresher, Berry Passion Fruit Refresher, Strawberry Dragon Fruit Refresher, and Strawberry Passion Fruit Refresher.
Keep reading...
The Most Succulent Seafood in Ocean County
Confection Perfection: The Best Bakeries in Ocean County