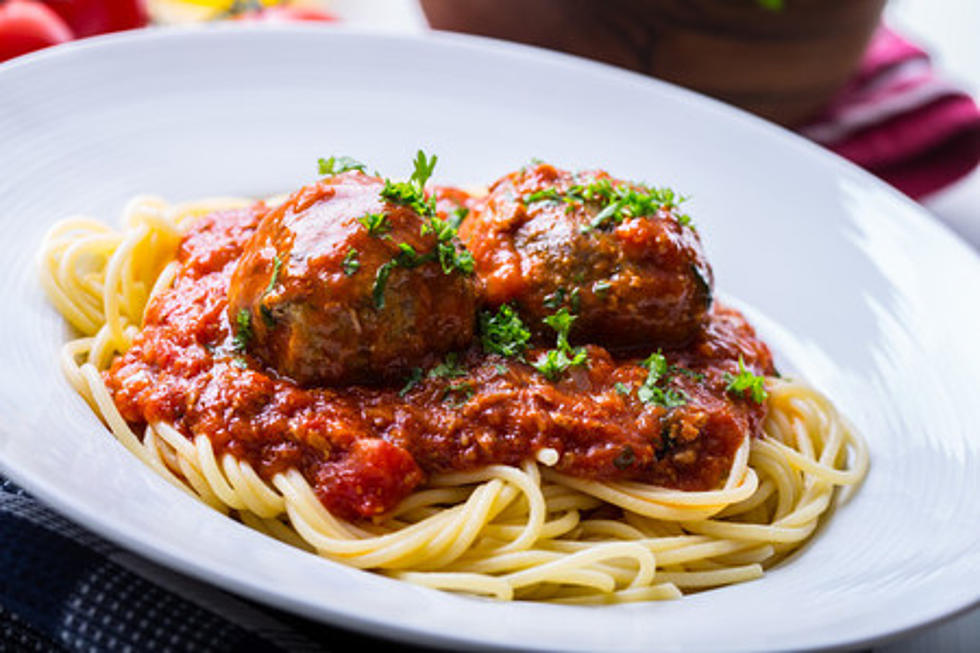 Asbury Park, NJ Restaurant Is Home To The Jersey Shore's Best Sauce
ThinkStock
First, we tried to determine if the Jersey Shore thinks it's sauce or gravy. Then we asked you who at the Jersey Shore has the best.
We got answers to both questions. The first part of this controversial double question, according to Jersey Shore voters is, and your answer to us (by about a 60% to 40% margin) is sauce. We have no aversion to either name, but for the rest of this discussion, we'll call it sauce.
And now for the second part of the question, maybe the toughest part of this question, is who has the best sauce at the Jersey Shore. And according to your votes, exclusively on the 94.3 The Point App, the amazing honor of Best Sauce At The Jersey Shore belongs to Pasts Volo in Asbury Park!
Pasta Volo is located at 419 Bond St. in Asbury Park, and clearly a ton of local residents love what they are doing. They are now the owners of the title "Best Sauce at the Jersey Shore". Congratulations to them for this awesome honor!
Also a big shout out to all the restaurants in the competition, who all need some extra love while we try to get through this pandemic. And a big shout out to our runner up, Conca D'Oro in Forked River.
We love to hear what you think and we're going to be asking you lots of Jersey Shore questions over the upcoming months, so have your voices heard. Make sure you download the free 94.3 The Point App if you haven't already.
A huge congratulations to......and to all of the restaurants in our poll. You guys are all great, and we wish you all the best! And thank you to everyone for getting your votes in! And remember support these, and all of our amazing local businesses!
Listen to Lou & Shannon mornings on 94.3 The Point and download our free 94.3 The Point app.
Get To Know Lou's Partner Shannon Holly