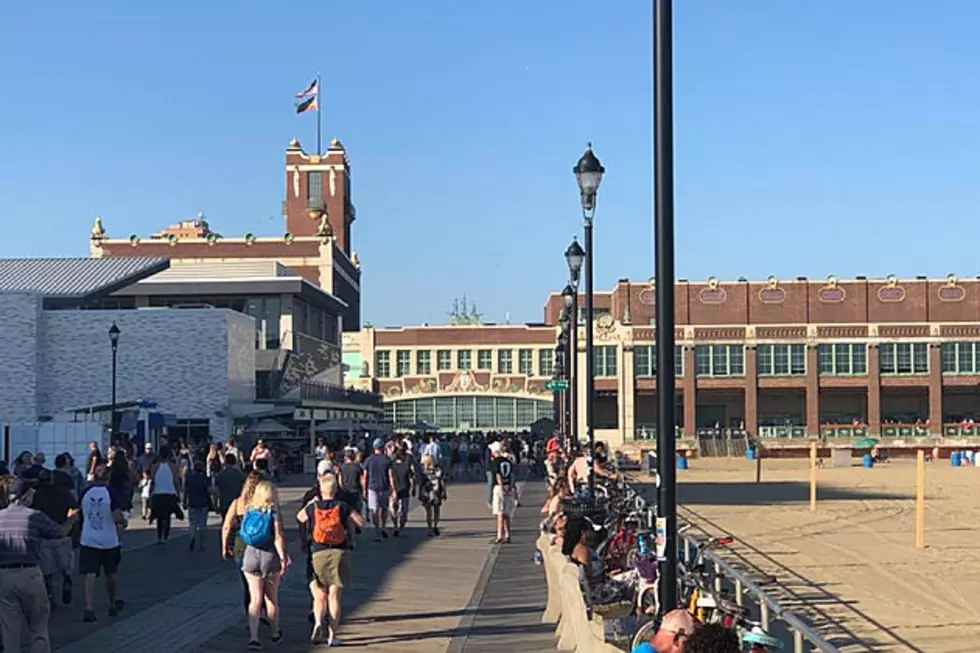 Here's Your New Summer 2021 Guide To Parking In Gorgeous Asbury Park
Jasmine Rodriguez, Townsquare Media
Well, the weekend we have all been waiting for is here. Summer has arrived. And it promises to be an amazing one in Asbury Park.
Now the trick is to find a place to park.
So we did a little research and put together a handy, dandy guide to parking in Asbury Park this summer. Armed with as much information as you can grab, parking should be available if you know where to go and what to do.
Listen to Lou Russo mornings on 94.3 The Point and download our free 94.3 The Point app.
The first thing you should do is download the Asbury Park Parking App and you'll make metered parking a snap all summer long. It's easy to use and well worth having. I know a bunch of people who use it and it's a great tool.
And remember there are 4 municipal lots a available throughout town as well, so you have plenty of options outside metered street parking as well. According to the Asbury Park website you can take advantage of the metered parking at the 4 municipal lots in town as well, according to the Asbury Park website..
And just so you know, here are the rates. For weekdays (Monday thru Friday 6:00am to 5:00 pm) it's a buck an hour. For the weekends (Friday 5:00 pm thru 2:00am Monday) the rate is $2 an hour. And for waterfront parking (Kingsley St, Ocean Ave and streets in between) it's $2 an hour for weekend and weekday hours.
Remember to get tons of information about Asbury Park, all the great businesses and terrific events at the Asbury Park Chamber of Commerce website. Let's get ready for the best summer ever, and let's get ready to enjoy it in amazing Asbury Park! And let's remember, this is going to be a huge summer, so let's all be patient in the parking category.
Ocean County's Most Delightful Italian Restaurants
The Most Mouthwatering Seafood in Monmouth County
LOOK: The most famous actress born the same year as you
Many of the actresses in this story not only made a name for themselves through their collection of iconic performances, but also through the selfless, philanthropic nature with which many of them approached their stardom. In an age of flipping the script on societal norms, many of these actresses are using their voices and platforms to be advocates for those who are otherwise unheard.