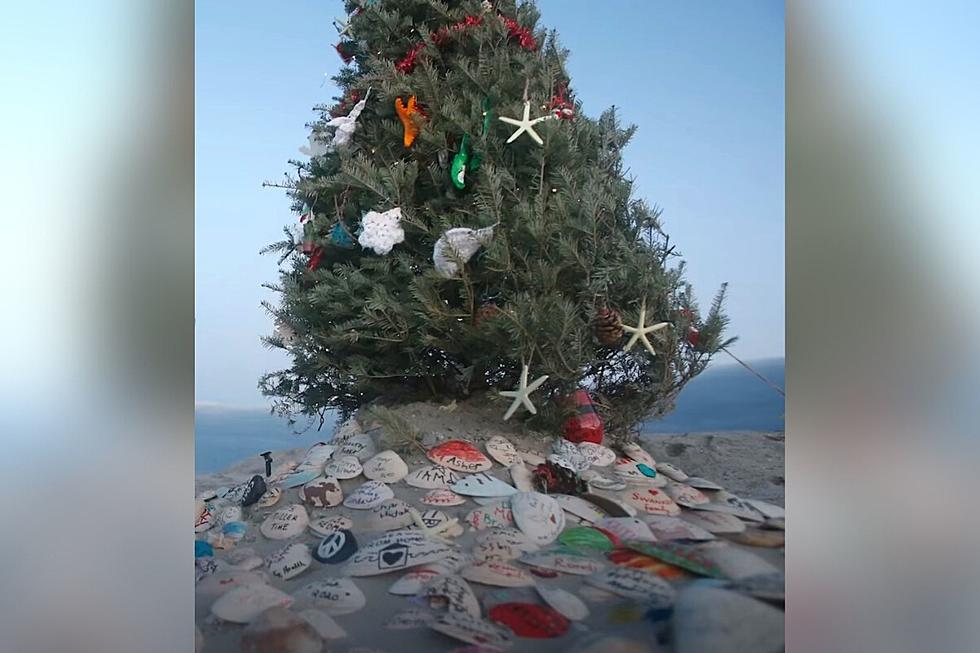 Make a Beachy Holiday Memory with a Visit to This Ocean City NJ Community Christmas Tree
NJ.com/YouTube
The Ocean City community has gathered once again to plant a Christmas tree in the sand that everyone is invited to visit this holiday season.
I'm obsessed with this idea, especially since this community Christmas tree sits on a stretch of North Street Beach not far from where I had my very first apartment.
The tree, which is becoming like Ocean City's own 'Charlie Brown Christmas' tree, is a 14-foot Douglas fir donated this year by Eisele's Farm in Marmora, NJ.com reports.
You know Linus' line: 'I never thought it was such a bad little tree.', and The Peanuts all get invested in making it look amazing.
The concept started in 2019 when Ocean City resident Sue McElwee wanted a unique setting for family photos. Then, beachgoers started adding their own ornaments and decorations to the Christmas tree. Something simple and sweet took on a life of its own.
Now, in it's third year, the tree takes on the real personality of the Ocean City community. Locals leave seashells around it's base scrawled with personal messages, like their own names or favorite quotes. Some even come to lay a shell in memory of someone the love.
The tree's strands of light run on solar power, so they're visible at night, no electricity required, according to NJ.com. At the very top sits, appropriately, a Starfish!
I definitely plan on checking out this tree in person and leaving an ornament of my own. I also think it's a great idea to borrow from The McElwee's to use the tree as a backdrop for your own family Christmas photos.
Lights, Shopping, Food, Fun: Philadelphia Lights Up at Christmas
9 Atlantic County Restaurants Offering Heated Outdoor Dining This Winter
Still like dining al fresco in spite of the chillier temps? Here are a bunch of restaurants in Atlantic County where you can eat outside while keeping warm.
The Most Popular Christmas Movies of All-Time