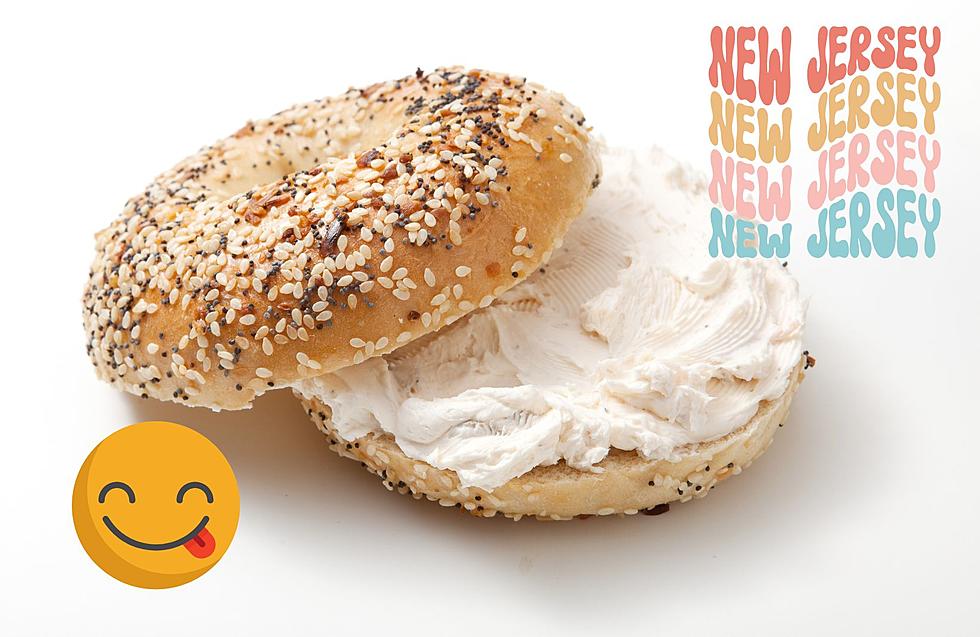 Experts Agree: This is the Best Bagel in All of New Jersey
Canva
There are so many reasons to be thankful for living so close to New York City.
One of those reasons is the exceptional food. Specifically, the bagel.
New York City bagels are the absolute best. Crisp and shiny on the outside and fluffy on the inside. Gotta love those carbs.
In my experience, it doesn't get much better than a pork roll, egg, and cheese on an egg bagel with ketchup. Perfection.
New York City bagels are known for their texture and flavor. Here's what sets them apart from your average bagel.
Bagels are made with New York City water that is treated differently than anywhere else.
New York City bagels are boiled in water before being baked. That's what gives them their chewy texture and shiny exterior.
New York City bagels are typically larger and denser than other bagels by a lot.
Just like donuts, bagels have recently gotten "the designer" treatment.
By that, I mean bagel shops in New Jersey are breaking away from tradition and getting really creative with their dough.
The Bagel Nook in Freehold got national attention not too long ago when they debuted the Oreo donut.
I must say as an Oreo lover, this creation is phenomenal. Oreo bagel with Oreo cream cheese. If there's such a thing as an Oreo overload, you'll find it at The Bagel Nook.
When I saw that the foodie website Eat This, Not That was calling out the best bagel joints in every state I figured that when it came to New Jersey, the primo bagel would be old school.
I wasn't wrong.
The best bagels in New Jersey are hand rolled every morning.
Take a look at these beauties.
The sandwiches are second to none.
Congratulations to Wonder Bagels in Jersey City for earning the distinction of having the best bagel in New Jersey according to Eat This, Not That.
They must have bangin' bagels because Wonder Bagels has seven locations in Jersey City alone.
Here are some other New Jersey bagels that are a must try. 
The Absolute Best Bagels in New Jersey
Matt Ryan runs down the top 25 best bagel joints in New Jersey, as told by YOU, in November of 2021.
15 Beloved New Jersey Italian Restaurants Too Delectable Not to Try