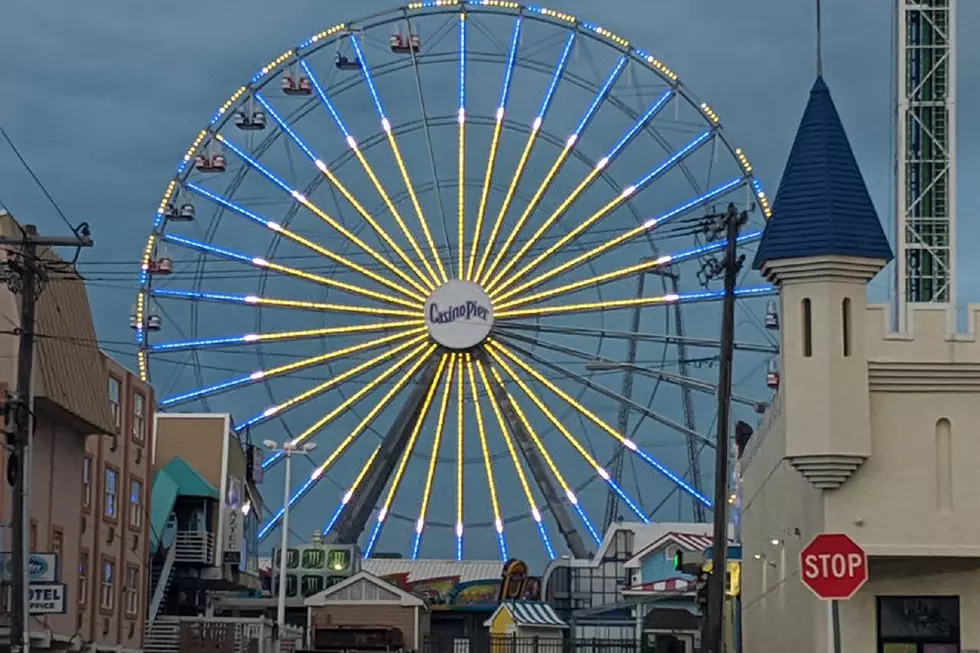 Over 400 Jobs Coming To The Seaside Boardwalk This Summer
Ferris wheel at Casino Pier in Seaside Heights (Bud McCormick)
If you've been looking for some work, or are in need of extra cash, this announcement is for you!
Summer is coming, and though it's hard to believe that with all the snow we just got, Casino Pier and Breakwater Beach in Seaside Heights will be reopening before you know it. A post on its Facebook Page tipped me off that they're hiring for over 400 positions! Check it out below:
The amusement park's website lists all the open positions, but there are a ton of different openings, from ride operators, aquatics managers, bartenders, receptionists, and more. It's great that there are so many opportunities available for people with different skill sets. Whether you're looking to get back to work, need some extra cash, or you have a teen looking to get their first summer job, there's something for everyone.
Casino Pier isn't the only local company that's hiring - Six Flags, and the Jersey Shore Blueclaws are also looking to fill positions as well. Think of the positive impact this will have on our local economy! It's such a turn around after the devastating year we had in 2020.
It's also great that all of these positions and applications are listed online, so you can easily fill them out from the comfort of your own home. Casino Pier's website also said they're following strict safety protocols.
Do you know someone who needs a summer job? Share this post with them!
Keep Scrolling to See The 100 Best Places to Live on the East Coast