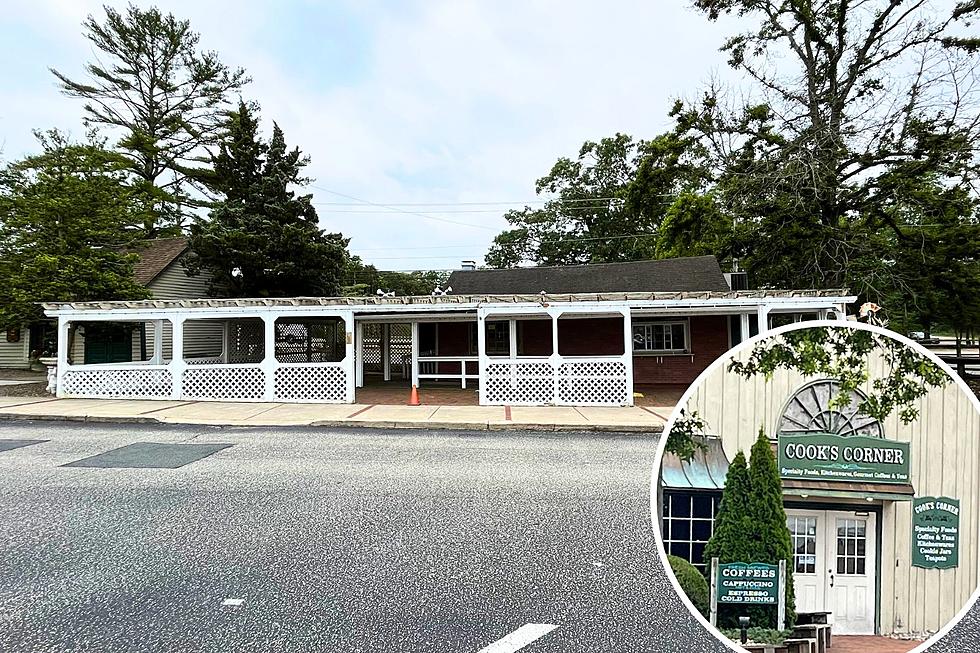 Popular Cook's Corner in Smithville, NJ Opening Up Huge New Cafe
TSM South Jersey; Canva
Familiar with Cook's Corner at Historic Smithville? If you are, and you've missed the coffee window that used to be in the store, fear not. Something bigger and better is on the way!

THE RUMORS ARE TRUE!
Personally, I ADORE Cook's Corner. What's not to love? Located at Village Greene in Smithville, Cooks has the most unbelievable selection of coffee beans that you can have freshly ground. But that's only where the variety begins. Cook's Corner sells loads of marinades, spreads, dips, jams, rubs, and more. And don't even get me started on their tea options...they're endless. And then there's the kitchen gadgets section (with anything and everything you could imagine) where, if you look up, you'll see the most incredible collection of vintage cookies jars. There's no place like Cook's Corner.
How could a place like that get ANY better? Trust me, it can and it's going to.
I recently spoke with Cook's Corner's Jenna Perfetti. I wanted to get firsthand confirmation of the gossip that she and her family are planning a whole cafe at the old Greek restaurant located at Village Greene.
And, yes, it's in the works! Surf Road Coffee Bar & Beach Bowls is coming to Historic Smithville in 2024.
Rather than reopen its tiny coffee window at Cook's, The Perfettis have dreamed bigger and dreamed up this new cafe! Surf Road will offer coffee drinks, but also smoothie bowls, soft-serve frozen yogurt, and (down the line) flat bread pizza. Imagine the old ice cream walk-up window below could be for coffee instead!
Work is underway inside Surf Road as transformation from Greek restaurant to cafe take shape. Floors have already been ripped out, new plumbing is going in, and the exterior will be upgraded with a whole new facade. Plus, it's a REALLY good location at Village Greene (off Moss Mill Road) and literally across the parking lot from the Cook's store.
The Perfetti Sons, one of which has his culinary degree, will run the new Surf Road Coffee Bar & Beach Bowls, which we cannot wait to arrive! We'll keep you posted!
23 Places in South Jersey to Get a Damn Good Cup of Coffee
From one side of South Jersey to the other, here are nearly two dozen places where you can get a really good cup of coffee.