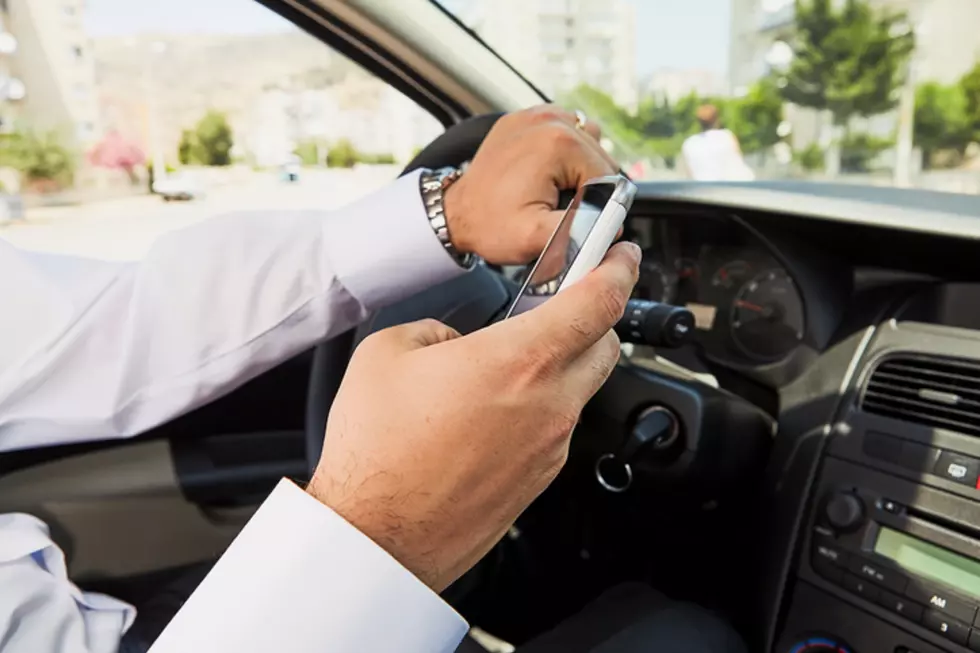 Jersey Shore Towns Given Funding To Enforce Distracted Driving Mission
Millionsjoker/Thinkstock
The mission is called "U Drive. U Text. U Pay" -- pretty self explanatory, sort of.
However, the list that explains what you could possibly receive a ticket for is a bit extreme:
-- Doing your makeup, shaving, or any other personal grooming done behind the wheel
-- Using a navigation system (What????!!!)
-- Reading maps (or other things that you might take your eyes off the road to read)
-- Watching a video (duh!)
-- And even adjusting a radio, or any control on your dashboard, steering wheel, etc.
A list of the town that are receiving additional funding to enforce these stricter rules are listed below and may give you a good idea of where at the Jersey Shore things are REALLY going to start cracking down.
MONMOUTH COUNTY
Allentown $5,500
Asbury Park $5,500.
Atlantic Highlands $5,500
Deal $5,500
Eatontown $5,500
Englishtown $5,500
Freehold Twp. $5,500
Highlands $5,500.00
Holmdel $5,500
Keansburg $5,500
Keyport $5,500
Manalapan $5,500
Matawan $5,500
Middletown $5,500
Neptune $5,500
Red Bank $5,500
Sea Girt $5,500
Spring Lake Heights $5,500
Union Beach $5,500
West Long Branch PD $5,500
OCEAN COUNTY
Barnegat $5,500
Bay Head $5,500
Brick $5,500
Harvey Cedars $5,500
Jackson $5,500
Lakehurst $5,500
Manchester $5,500
Ocean Gate $5,500
Ocean $5,500
Point Pleasant Beach $5,500
Point Pleasant $5,500
Seaside Heights $5,500
Ship Bottom $5,500
Stafford $5,500
Now, by no means are we saying to drive distracted but I think we can all agree that spending money on a pesky traffic ticket is probably the last place we want our funds to go.
So drive safely because not only will it save your life, but will help save the funds in your bank account.
Take a look at other counties being given additional funding throughout New Jersey for the "U Drive. U Text. U Pay" mission at NJ.com.