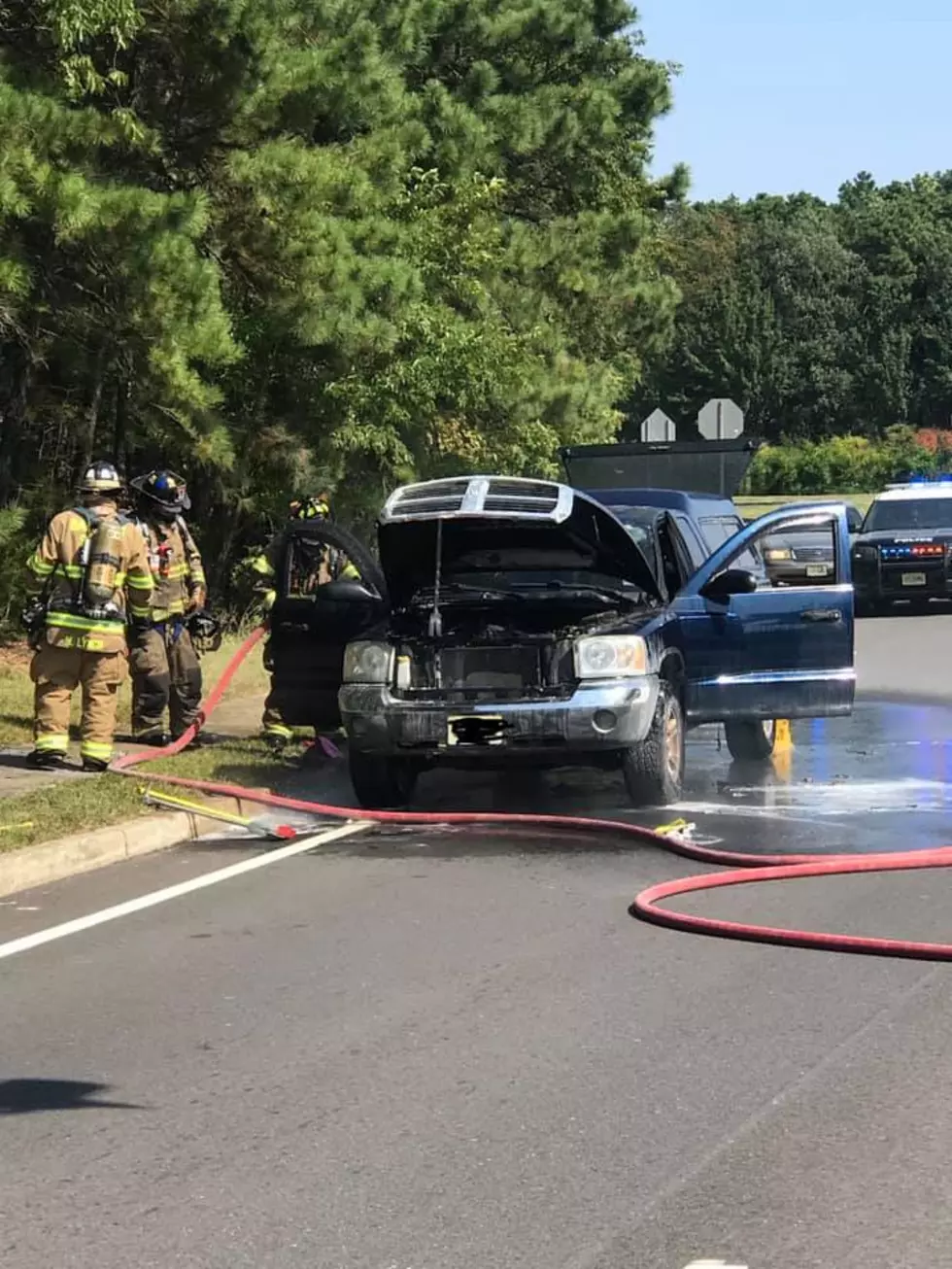 Driver avoids injury in Barnegat car fire
Car fire on Barnegat Boulevard. (Barnegat Volunteer Fire Company Station 11)
A scary car fire on Monday afternoon resulted in no injuries as police and fire crews in Barnegat doused the flames and kept the damage to a minimum.
The engine inside the car on Barnegat Boulevard and Raven Wood had smoke emulating from the compartment, according to Barnegat Volunteer Fire Company Station 11.
Fire crews with Station 11 were dispatched around 12:00 pm for the report of a vehicle fire where the Assistant Chief observed heavy smoke coming from the engine compartment of a pick up truck.
While he applied his protective fire gear, Barnegat Police attempted to control the fire with a fire extinguisher.
The Assistant Chief was then able to open the car hood exposing the fire and give Barnegat Police the opportunity to extinguish the fire.
The fire appeared stronger then originally thought and additional backup was needed.
The Assistant Chief and Barnegat Police held the fire at bay until engine tanker 1101 arrived on scene to extinguish the car fire.
Engine 1141 responded as well with their crew assisting in the overhaul process.