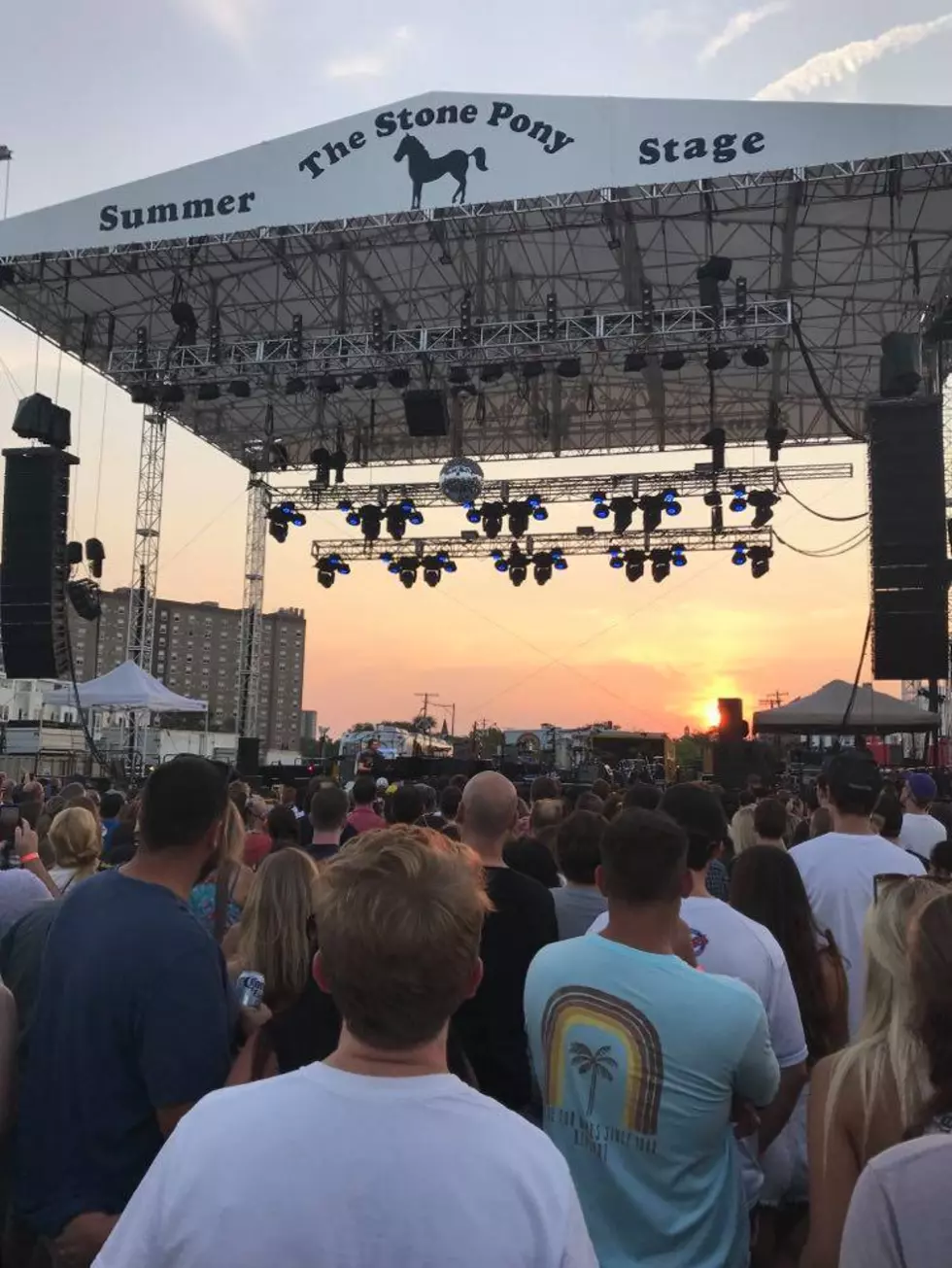 Everything You Need To Know Right Now About The Stone Pony
94.3 The Point
I can't wait to spend a nice warm day in Asbury Park before seeing a fantastic show at The Stone Pony. That's what living at the Jersey Shore is all about! Right now, many people are getting their COVID-19 vaccines and hopefully, by the summer the pandemic will be behind us. I am not saying the virus won't be around but at the very least, we will be able to see outdoor concerts at our favorite venues like The Stone Pony.
The Stone Pony is legendary and a proud part of the Asbury Park community. During this unfortunate time, they have hosted live streams to support local musicians and have launched several fundraiser campaigns for Asbury Park and the State of New Jersey. In addition, the Pony provided iconic Pony marquee changes and photos for graduates, with all proceeds going towards the Asbury Park Dinner Table.
As of right now, The Stone Pony is seeing a strong 2021 lineup taking form. This includes several rescheduled concerts, as well as new additions. The current 2021 Stone Pony concert schedule is below. The shows in bold will be held at the summer stage.
Thursday, April 22nd - White Reaper
Saturday, May 29th - Shadow of the City: Bleachers & More
Friday, June 25th - Iration 
Saturday, June 26th - Umphrey's McGee
Saturday, July 3rd - Southside Johnny & The Asbury Jukes
Friday, July 9th - Primus
Sunday, July 11th - The Go Go's 
Sunday, July 25th - Sad Summer Festival 
Friday, August 13th - Spirit of the South (A celebration of Southern Rock & Roll) 
Saturday, August 28th - Rebelution 
Saturday, August 28th - Deftones 
Saturday, September 4th - Almost Queen
The health and safety of The Stone Pony's visitors, artists, and employees are a top priority. They will continue to follow measures outlined by the State of New Jersey. More shows for future dates could potentially be booked. At least we can celebrate what is already on the schedule. I am very confident The Stone Pony and other concert venues will have a successful summer. You can follow The Stone Pony and be the first to know any updates in their schedule by following them on Facebook... CLICK THIS LINK.
Enter your number to get our free mobile app
20 Best Selfie Spots in Asbury Park