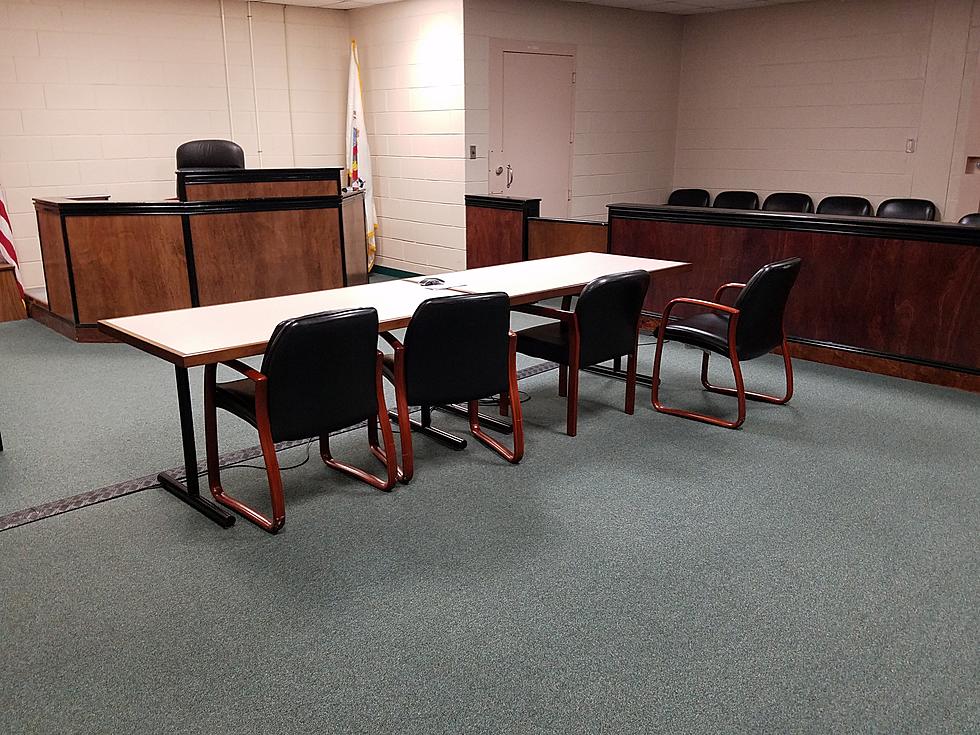 Freehold man indicted for running $1-million dollar fraud scheme
Court room at the Monmouth County Correctional Institute. (Vin Ebenau, Townsquare Media New Jersey)
A Freehold man may head to prison until the year 2041 if convicted of running a financial scheme where he hauled in about $1-million.
Listen to Vin Ebenau mornings on Townsquare Media Jersey Shore Radio Stations, email him news tips here, and download our free app.
Acting Monmouth County Prosecutor Lori Linskey announced Tuesday that Anthony Giordano, 43, has been indicted for stealing approximately $1-million from at five victims through fraudulent stock purchases and promissory notes.
Giordano is now charged with two counts of first-degree Financial Facilitation of Criminal Activity, second-degree Theft by Deception, and second-degree Misconduct by a Corporate Official in connection with the thefts that took place over a near three year period between July of 2015 and April of 2018.
His scheme came to an end and ultimately led to an indictment after investigators learned that he used false pretenses to get funds from his victims, who though they were buying shares or loaning money to his various companies such as Nue Trition Weight Management, Nue Pens LV, Nue Pens FL, Nue Resource Financial, and Nue Resource Funding.
Giordano pushed the needle even more by convincing the people he was defrauding into believing the companies were or were going to be successful, Acting Prosecutor Linskey explained, but he didn't exactly make an effort to have that become a reality.
The victims then started getting suspicious and asked Giordano to provide financial documentation demonstrating the value of the companies.
He didn't do that either.
Acting Prosecutor Linskey explained that Giordano used the funds he obtained for personal expenses such as travel, gas, entertainment, dry cleaning, a gym membership, restaurants and monthly car payments -- instead of using the victims money, investments to fund his companies -- so, the victims didn't receive a return on their investments.
If you have any information on this scheme, you're asked to contact Monmouth County Prosecutor's Office Detective William Kelliher at 800-533-7443.
Giordano faces up to 20 years in state prison on these first-degree charges.
The case is being prosecuted by Monmouth County Assistant Prosecutor Lawrence H. Nelsen.
The most heinous New Jersey murders that shook our communities
New Jersey's most disgraceful child predators and accused predators