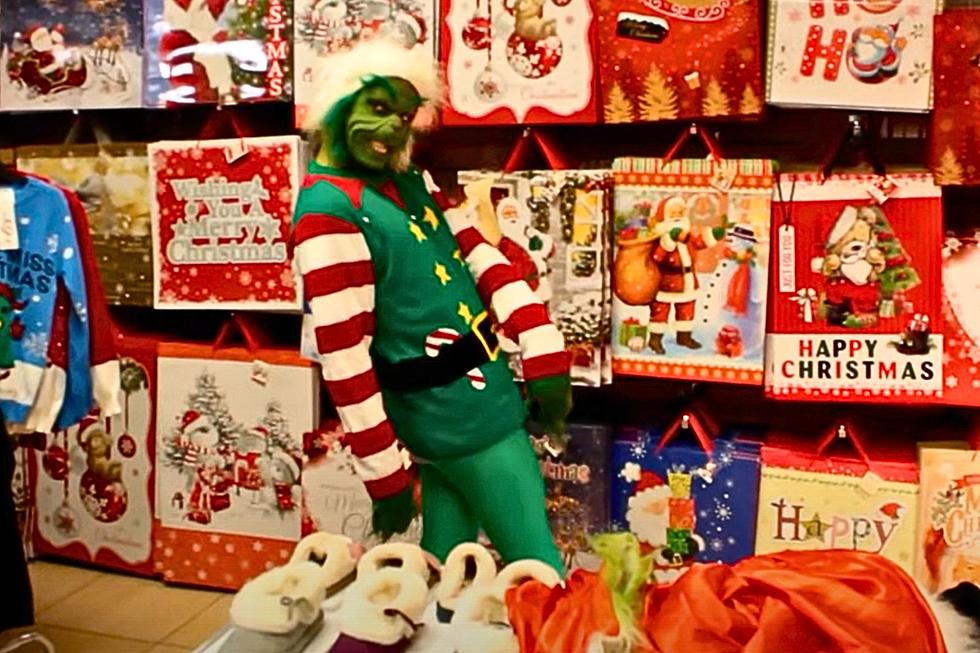 Best Of All Time? This Guy Absolutely Nails His Grinch Impression
Newsflare via Youtube
If you were holding out on kicking off your Christmas season, that officially comes to an end after Thanksgiving.
A whole heck of a lot of baking, decorating, and shopping is in our futures, but so is one of the holiday season's most beloved past times: watching Christmas movies.
Of course, the classics come to mind like A Christmas Carol, White Christmas, and It's A Wonderful Life. However, us 90s babies hear the phrase "Christmas classics" and think of movies like Home Alone, Elf and How The Grinch Stole Christmas.
Jim Carrey's portrayal of 'The Grinch' is now a beloved treasure amongst millennials and Gen X-ers. Not many can go through the holiday season without watching "The Grinch" at least once.
A video went viral on Youtube, Facebook, and other various social media platforms of a guy doing the most hilarious Grinch impression you've ever seen in your entire life.
Taking a cue from Jim Carrey, this Grinch impersonator hits the nail on the head with his portrayal of Dr. Seuss's most infamous Christmas caper villain.
This guy walks around town as the Grinch, walking into various businesses and stores while wreaking all kinds of havoc on innocent bystanders. As the video demonstrates, people love it! The girls love his flirtatiousness because it mirrors that of Jim Carrey's portrayal (which is hilarious).
He even stops to take pictures with people eager to capture the real live Grinch in their backyard!
The best parts of the video are when he quotes some of the most memorable lines from the Jim Carrey live-action version of the film.
Not sure anyone will ever top this impersonation.
Source: Youtube
Movies You'll Be Shocked Were Filmed in New Jersey
Gallery Credit: Matt Ryan
Holiday Shopping No More: 15 NJ Stores You Can Never Shop at Again
Let's take a walk through a virtual vintage shopping mall that features nothing but stores that can no longer be found in the great Garden State.