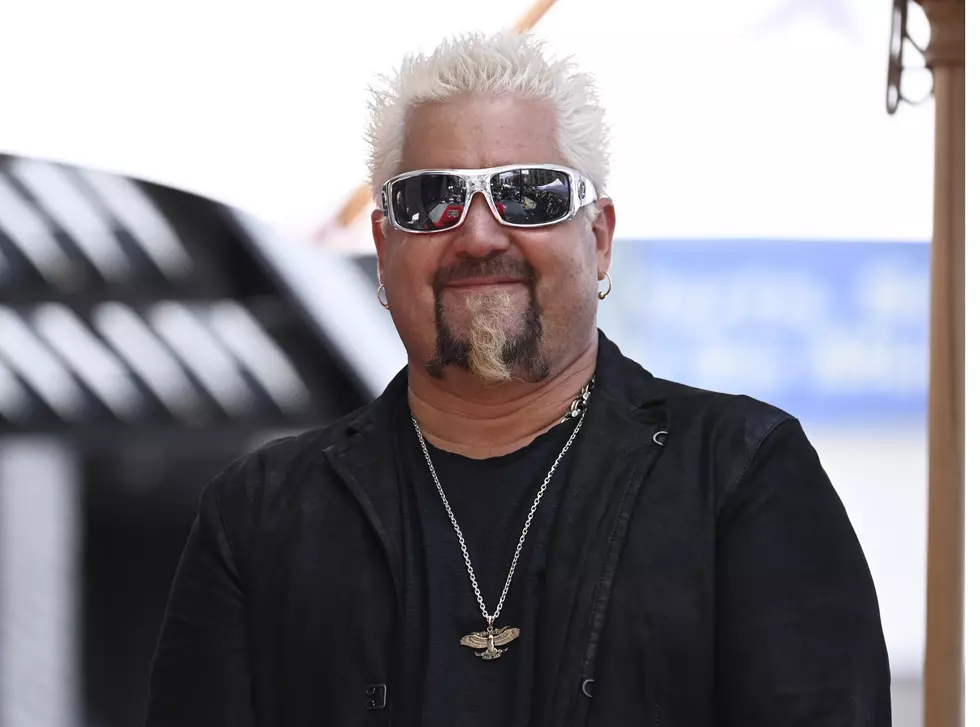 Guy Fieri Names His Favorite Diner And Burger In New Jersey
Getty Images
Food Network's Guy Fieri has become the authority on good eating. Every restaurant that he walks into, no doubt wants his approval.  I'm just going to say it, Guy is the Food Network's answer to Oprah.
If you were lucky enough for Guy to bless your restaurant, it is like the big O putting you on her list of favorite things.  Of course, Diners, Drive-Ins, and Dives have become a cult classic, and with great reason.
In Jersey, we know that some of the best food comes from places where you least expect it.  There is no attention to the decor because that would be time not spent on that perfect dish.  We live for our dives here and so does Guy.  He names off some of his favorite spots in New Jersey here, but he recently said that this one particular New Jersey diner is one of his favorites and that is quite a crown.
When asked by the foodie site, Mashed, what his favorite restaurant was in New Jersey (other than his own) he answered, and believe me, restaurant owners were listening.
Guy chose Johnny Prince's Bayway Diner in Linden. Not only did he choose that as his favorite spot in New Jersey, but he also said it rivaled any spot nationwide. He never misses a chance to pop in and get nostalgic, that also happens to be the very first place he shot his now wildly successful DDDs.
His favorite menu item is the "Monster Burger" which is made up of two beef patties, pork roll, bacon, cheese, onion rings, lettuce, and tomato on a hard roll.  That's keepin' it real.
This is a great photo gallery of Guy being the guy we love.
This Is Why We Are Obsessed With Guy Fieri
Guy has spoken so get to this spot asap!  Here are some other New Jersey places featured on The Food Network:
Every Extraordinary New Jersey Eatery Featured on The Food Network