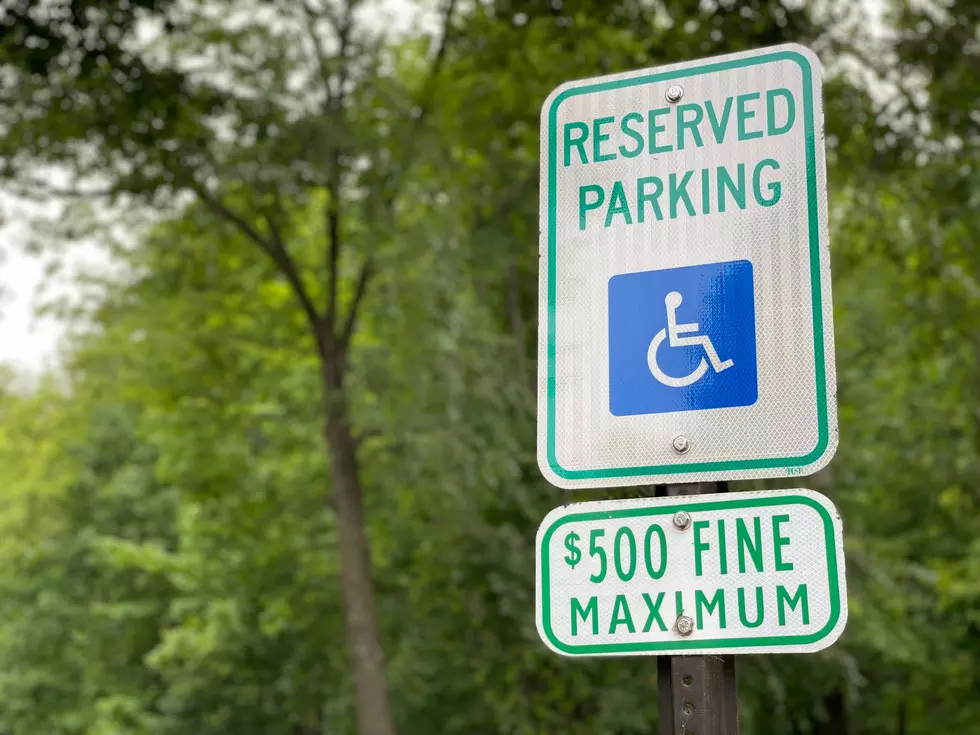 Must You Pay For Parking With A Handicapped Sticker In New Jersey?
Steve Dimatteo via Unsplash
Saturday morning, I woke to a bit of a shocker.
At about 12:00 PM, I rolled myself out of bed to a knock at the door. It was my dad, SURPRISE!
We decided to hit up The Beachcomber since the weather was absolutely gorgeous this weekend. However, it was what he did while parking in Seaside that really caught my eye.
My dad, like me, has had some very severe injuries. He's gone through a few hip replacements and most recently, a back surgery so he does have a handicapped placard because walking far distances is tough.
We parked at one of those metered spots in front of comber but he did not go to the meter to pay for his spot.
"Aren't you going to get a ticket if you don't pay?" I asked.
"I don't have to pay. I am handicapped," my Dad responded.
He said an officer in Seaside told him this. It makes a lot of sense but it couldn't be true because paying for parking is such a hot topic at the Jersey Shore.
I decided to do some research and even got in touch with someone who works in the parking authority with Toms River.
It turns out, the answer is not as cut and dry as you would think.
Before we get to the information, be aware that you are going to want to make sure the person with the disability is in the car when you use the placard:
According to State.NJ.US,  "Restricted parking placards and plates are to be used solely by the individual with the qualifying disability. If someone without a disability uses another person's placard or plates, the Motor Vehicle Commission or issuing locality may revoke the placard/plates, deny renewal, and issue fines of at least $250."
If you park in a handicapped parking space, you do not have to pay if you can display a valid placard.
So that answers that but do the same rules apply to "regular" parking spaces?
According to State.NJ.US, "a placard or plate holder cannot park in [a space with] parking meters without depositing a coin."
However, those who are handicapped are given a bit of a break.
According to State.NJ.US, "When parking at a metered space, a driver with a disability placard/license plate must put the appropriate amount of money in the meter. If the vehicle will occupy the space for more than the maximum amount of time allotted on the meter, the driver must fill the meter to the maximum amount allowed. This will permit the vehicle to occupy the space for up to 24 hours without having to come back and refill the meter. A municipality may require the vehicle to vacate the space after 24 hours."
So for example, if a street meter has a maximum time of 8 hours, the handicapped driver must pay for all 8 hours but will be allowed to remain in the spot for up to 24 hours.
"The only 2 groups afforded free parking by the state of NJ are, disabled veterans and purple heart recipients with a placard from DMV," according to Toms River Parking Authority.
There are towns who do not charge handicapped parkers whatsoever but those are usually tourist destinations.
So yes, my dad was right that he does not have to pay for street parking in Seaside with a handicapped placard.
Something to note is that the quotes shown above are rules that apply to the entire state of New Jersey.
Each individual municipality might have different rules and regulations for this topic. I suggest calling your local police station because I am sure they will be able to answer any questions on this.
If you know anything else on this topic, please email me at Nicole.Murray@townsquaremedia.com.
A Sneak Peek At The New & Improved Silverball Museum Arcade In Asbury Park
Thank you to Patty for all the information and the photos.
20 Unforgettable Concerts That Happened At The Stone Pony In Asbury Park