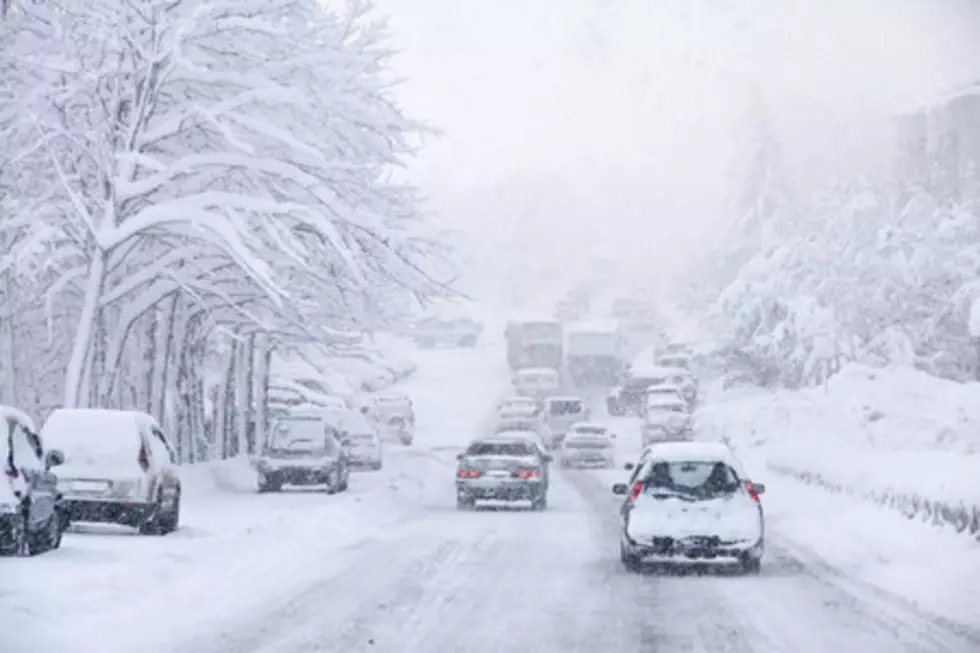 Handling Snow The Jersey Shore Way
(photo: Thinkstock)
Yes, there is finally some snow in the forecast for the Jersey Shore, and while we may not be the most savvy snow handling people in the world, the Jersey Shore does have it's own unique brand of handling snow days.
We have all seen it, and if we're being honest, we've probably done some, if not all, of the things on this quick list of very Jersey Shore ways to handle snow in the forecast. Here are some I've noticed.
Let's see how many you agree with...
Preventative slowdown...The minute we hear the word snow in Chief Meteorologist Dan Zarrow's forecast, we instantly point our gas pedal foot directly toward the brake. We drive way more slowly than we need to from the minute is in the forecast until Memorial Day weekend. Yes, Let's all drive very cautiously so everyone stays safe. But it's not an episode of Ice Road Truckers.
Milk and bread. It doesn't matter if you're on a carb free diet or lactose intolerant, we are all born with an instinct to fight, battle and maneuver ourselves any way we need to so we can stock our house with bread and milk. From a dusting to two feet, we just have to do it.
New Ice scraper...Let's be honest. You hear the forecast and your first thought is 'Where's that ice scraper"? You have no idea, so you race to the convenience store to pull the last blue one out of that display box, and each summer you find 26 of them in your garage, and vow to remember where they are next winter.
Yes, it's another winter at the Jersey Shore, and no one does it like we do. Please be careful, and all kidding aside drive safely and make sure you have everything you need! This week doesn't really look terrible, but stay up to date with the latest.
Enter your number to get our free mobile app
How long it takes to binge 'The Office,' 'Game of Thrones,' and 50 other famous TV shows