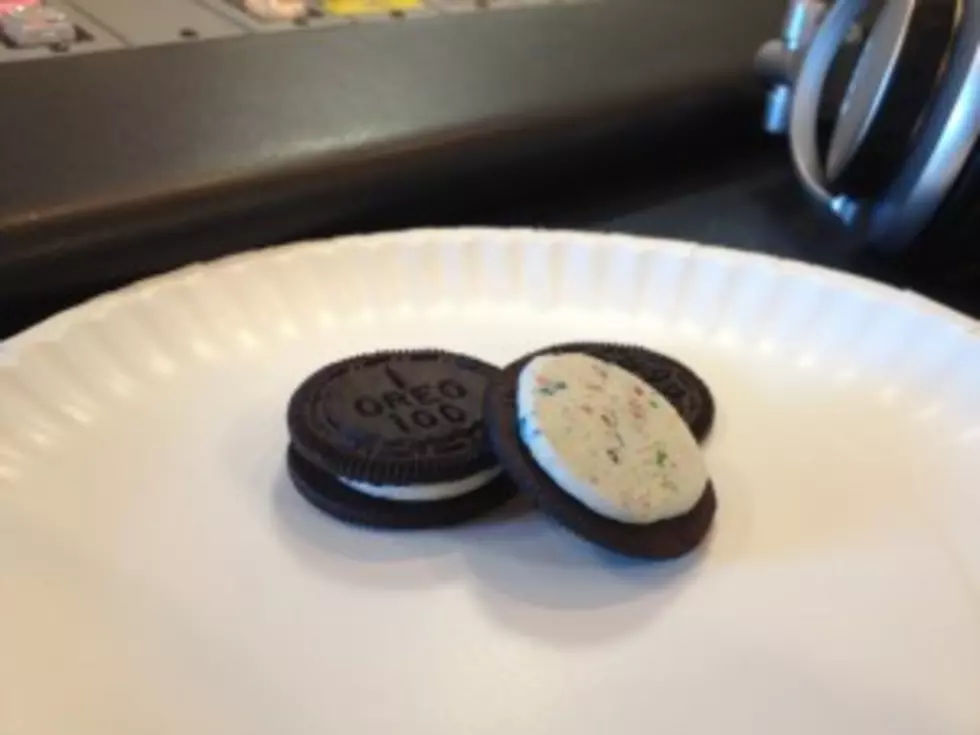 Happy 100th Birthday Oreos!
Oreo Cookies celebrate their 100th Anniversary today, and what kind of cookie lover would I be if I didn't celebrate with their Birthday Cake flavored treats?
So are they any different than the original?
I don't go for Oreos often, but you have to admit, there's nothing like them...and who knew there were so many varieties these days! When I was a kid, I remember Double Stuf being a big deal...but walking through the cookie aisle of the supermarket this morning, there are Oreos of all kinds now! Peanut butter, mint, triple deckers, berry burst ice cream...it's crazy!
But back to the birthday cake.
Even the packaging is fun! The chocolate cookie tastes the same, it's just imprinted a candle and a "Oreo 100" on one side. The difference is allll in the cream. It's super sweet and definitely birthday cake-flavored...dotted with confetti sprinkles. It's everything that's great about birthday cake in a handy little cookie. Yum.
Now...does anyone have a glass of milk??
So tell us, how do YOU eat an Oreo? Comment below!