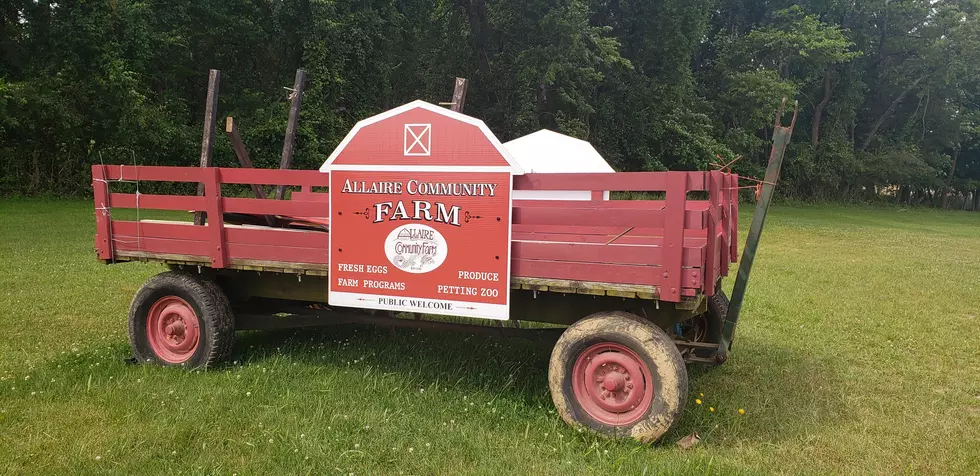 Help Allaire Community Farm Build an Indoor Riding Barn for Kids in Need
Allaire Community Farm
For all of the autistic kids, at-risk teens, vets suffering from PTSD and everyone else who relies on this non-profit farm sanctuary, please help the gates remain open all year round by having indoor riding and climate-controlled teaching resource buildings.
Allaire Community Farm, located at 1923 Bailey's Corner Road  in Wall Township (across from the library) helps so many people in our community -- from families battling cancer, to kids who are non-verbal, to teens with mental health issues. The non-profit also rescues farm animals and provides for their care. They then use the farm and farm animals as resources to open the hearts of those humans who need help.
This non-profit farm hopes to keep it's gates open all year round and not leave those in need bereft throughout the cold months, on rainy days or in times of extreme heat. Founder and Executive Director JoAnn Burney puts it like this:
"We want to help people struggling in a hurting world."
One mom says having been able to bring her elementary school-aged special-needs son to visit the animals regularly has been a miracle and a blessing, because he barely spoke before he was able to soak in the comfort from the environment of this special farm. (You'll see that precious little boy in the video below.)
From animals to greenhouses, the founders and volunteers at Allaire Community Farm want to help every child who comes through their gates in so many varied ways.
The executive director of Parents of Autistic Children says that there is simply no other place like this in our area. He sees autistic kids engaging and doing things their parents and teachers never thought possible.
Founder and CEO Sean Burney says that the last two buildings that are needed to be build on the property would be weatherproof and temperature regulated for farming/growing/gardening and other classes for kids and, of course, an indoor riding barn for animal therapy and horseback riding for special needs kids and those wanting lessons.. Funds are desperately needed to get these two buildings up so that the farm doesn't have to close every time the weather is bad, disappointing so many who count on this sanctuary for their children's sanity and emotional health.
Allaire Community Farm also grows and sells organic produce, has a petting zoo, and provides food for families in our area who have a loved one battling cancer. There are so many ways to get kids, teens, and young adults close to the healing powers of nature and involved in life on the farm.
JoAnn and Sean are also hoping to complete their "Path to Independence" program which will make the farm 100% ADA accessible.
If you find it in your heart to make a donation, CLICK HERE.
Please watch this short video to see exactly what goes on at this amazing place.