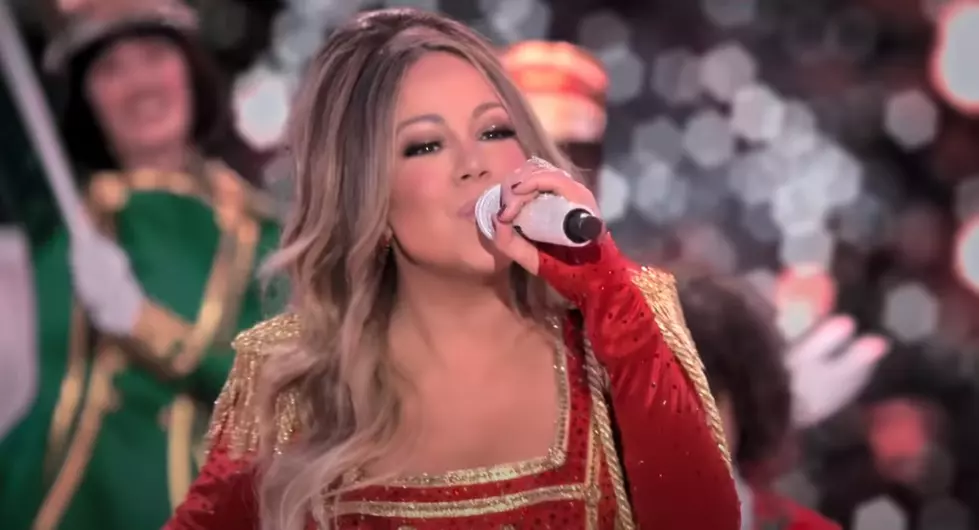 Here Come Mariah Carey Cookies Just in Time for Christmas
AppleTV/YouTube
If all you want for Christmas is cookies, the Queen of Christmas herself, Mariah Carey is selling some you might like.
Enter your number to get our free mobile app
Yep. Mariah's getting into the cookie game. There will reportedly be eight different varieties of 'Mariah's Cookies', according to People.com, and I am INTRIGUED to say the least. I love cookies, and some of these sound too delicious to pass up.
There are five flavors that will available year-round: Chocolate Chunk, Triple Chocolate Chunk, Heath Bar, Lemon Cooler, and Spiced Oatmeal Raisin, and three seasonal flavors: Gingerbread, Pumpkin, and White Chocolate Cranberry.
'Mariah's Cookies' is in partnership with Virtual Dining Concepts and restaurateur Robert Earl, who tells People.com, 'with [Mariah's] love of baking, cookies were a natural fit'.
Although the cookies roll out today, they might not be the easiest to find. They'll initially be available in 30 U.S. cities, with additional markets being including later this month and next year. You can try and order them through meal delivery services like DoorDash, Grubhub, Postmates, and UberEats.
And, sure, it may be just another cookie. But no one owns Christmas more than Mariah Carey, except maybe Santa Claus, but that's about it. So, if she's putting her stamp on a treat, I'm going to a taste test. Especially when I can get them delivered right to my door. BONUS!
Mariah Carey's new 'Magical Christmas Special', featuring Ariana Grande, Snoop Dog, and other special guests, premieres today on Apple TV.
Celebs Share Their Personal Paranormal Stories