You Can Chat 1-on-1 With Hocus Pocus Star Kathy Najimy
"I put a spell on youuuuuuuuuuuuu...." is what you will soon be singing aloud later this month at a pretty cool Halloween-themed opportunity.
Do you remember Kathy Najimy? No?
She is one of the actresses who starred as Mary Sanderson, one of the three Sanderson Sisters alongside Bette Midler and Sarah Jessica Parker in the Halloween classic "Hocus Pocus!"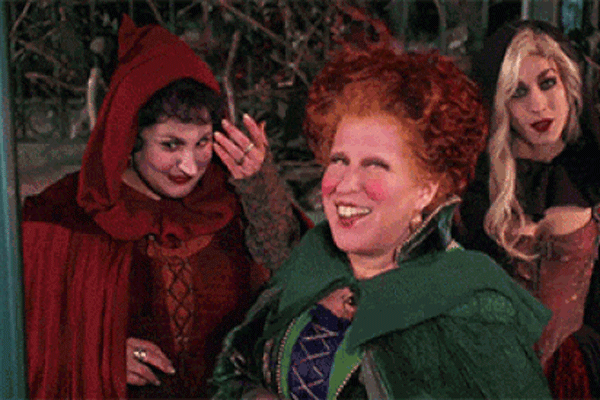 Good because there is an upcoming event that you do not want to miss.
Coming up on Saturday, October 24th (days before the Hocus Pocus reunion scheduled to take place on October 30th) Kathy will be hosting a Zoom appearance through NJPAC.
Enter your number to get our free mobile app
Kathy is expected to host  wonderfully witchy Q&A, talk about behind-the scenes bloopers and basically tell you all there is to know about the movie that is still driving people wild 27 years later.
FYI: This movie ranked at #2 at the box office last weekend. 27 years later? Impressive, right? 
FYI #2: There is also Hocus Pocus canned wine that you can order. THAT is how popular the Sanderson Sisters still are. 
If you update to the VIP Package, you will get a one-on-one Q&A with Kathy Najimy herself!
Attendees are also welcome to dress up in costume for this virtual event!
Entry for the general Zoom costs $20.00. If you opt to do the VIP Package which will allow you a one-on-one with Kathy, that will cost you $130.00.
What a perfect way to get into the Halloween spirit.
Take a look at the original article covering this NJPAC Event at NJ.com. You can also CLICK HERE to take a look at the event page and to purchase tickets.
5 Reasons To Download The 94.3 The Point App