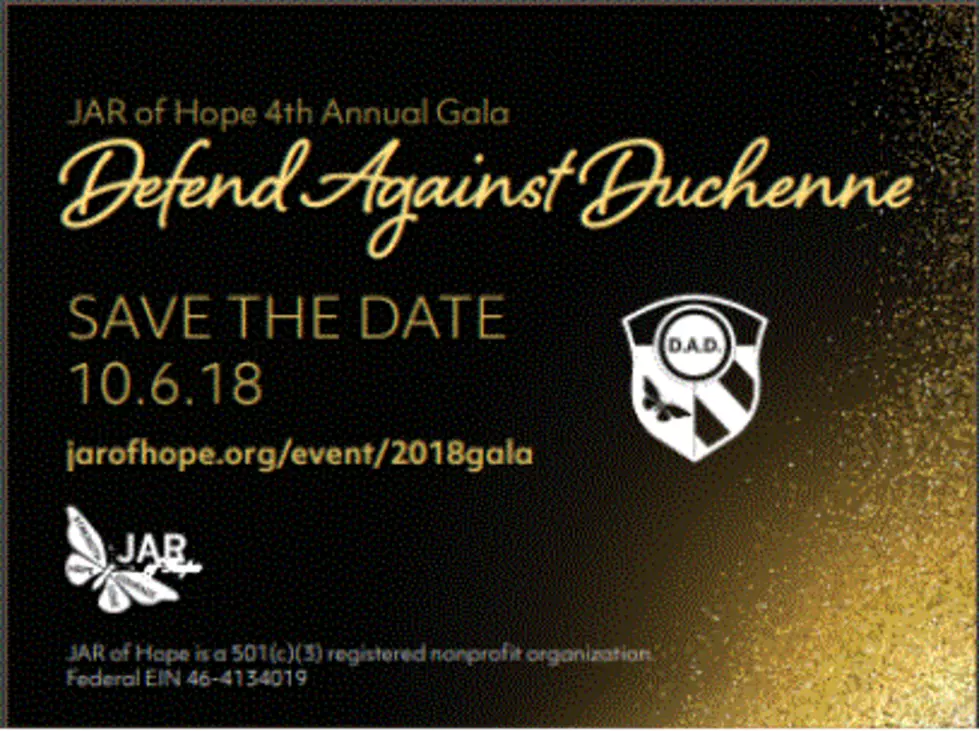 Attend The Jar Of Hope's Annual Gala This Saturday! (10/6)
Photo provided by The Jar Of Hope
This Saturday (10/6) is the Jar Of Hope's annual Gala from 6:30 PM to 12:00 AM at the Event Center in Freehold!
To kick the event off, there will be a Green Carpet (because that is the color of the organization) where I will be hosting and conducting interviews so attendees will have the chance to feel like royalty for supporting such a worthy cause.
The Jar of Hope cofounders Jim and Karen Raffone are raising awareness and money to find a cure for their son Jamesy and thousands of others boy who are infected with Duchenne Muscular Dystrophy: a rare mutation disease which results in severe muscle degeneration.
To purchase a ticket, head to JarOfHope.org and then prepare yourselves for an event that will include an open bar, a hearty dinner, dancing, raffles, auctions, and other giveaways!
Let's all give a helping hand so that a cure can be found to fight against this deadly disease!
Can't wait to see you there!