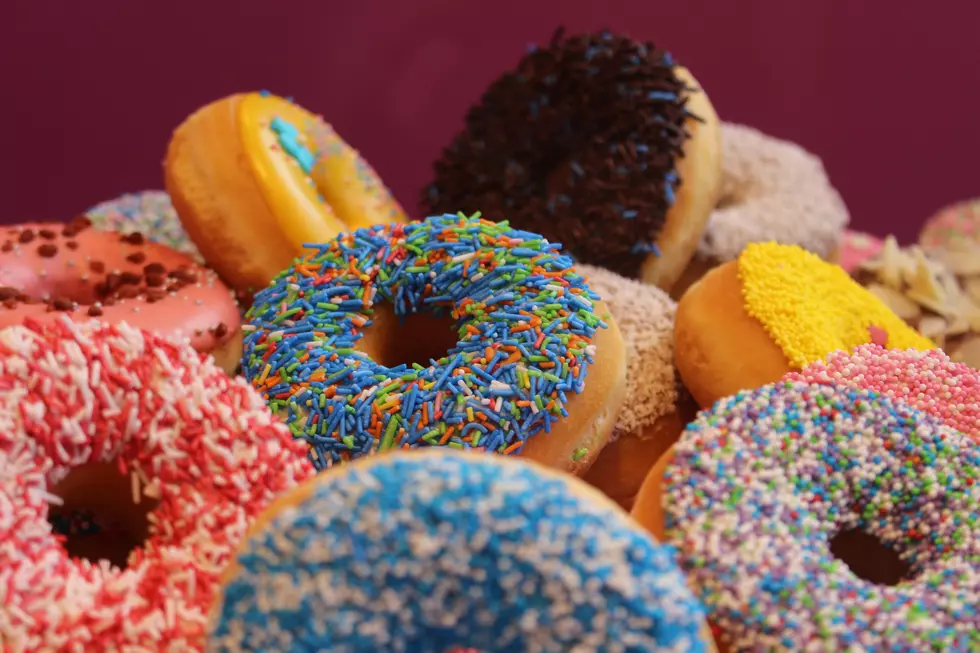 The 10 Best Jersey Shore Donut Shops All Locals Need To Eat At
Elisa-Kerschbaumer-Unsplash
Before showing you the 10 best donut shops in Monmouth & Ocean Counties, let's start this off with a few very interesting donut fun facts.
Thanks to Mental Floss, did you know...
Over 10 billion donuts are made in the United States each year.
There are 10 living people in the United States with the last name "Doughnut" or "Donut".
Boston has the most donut shops per person. There is 1 donut shop for every 2,480 people.
Donuts were once called "olykoeks", which means "oily cakes" in Dutch.
Competitive eater Molly Schuyler once ate 69 donuts in 8 minutes. That's a world record.
 National Donut Day is on Friday, June 3rd. Which Jersey Shore donut shop will you be going to on that day?! SEE BELOW.
So, let's highlight some of the best donut shops at the Jersey Shore. I got this article idea because the broadcast studios I work at are literally right next door to one of the best donut shops in the state. I am a sucker for Uncle Dood's Donuts in downtown Toms River!
My go to order at Uncle Dood's is the Vanilla-O. That donut is made with white vanilla frosting and Oreo crumbles. You have to wash it down with some milk! Other things you should try on their menu are Bunny Poop, French Toast, PBJ, and Twixed.
Below are the top 10 best local donut shops in Monmouth & Ocean Counties. Places from all over made the list. You will see businesses from Jackson, Spring Lake, Belmar, Middletown, Toms River, Brick, and other towns. Did your favorite local donut shop make the list?! See below. (No specific order - All places offer amazing donuts)
The Top 10 Best Local Donut Shops At The Jersey Shore
18 Beloved New Jersey Bakeries that Are Too Sweet Not to Try
Where To Get The Best Ice Cream At The Jersey Shore
Ice cream is VERY important.