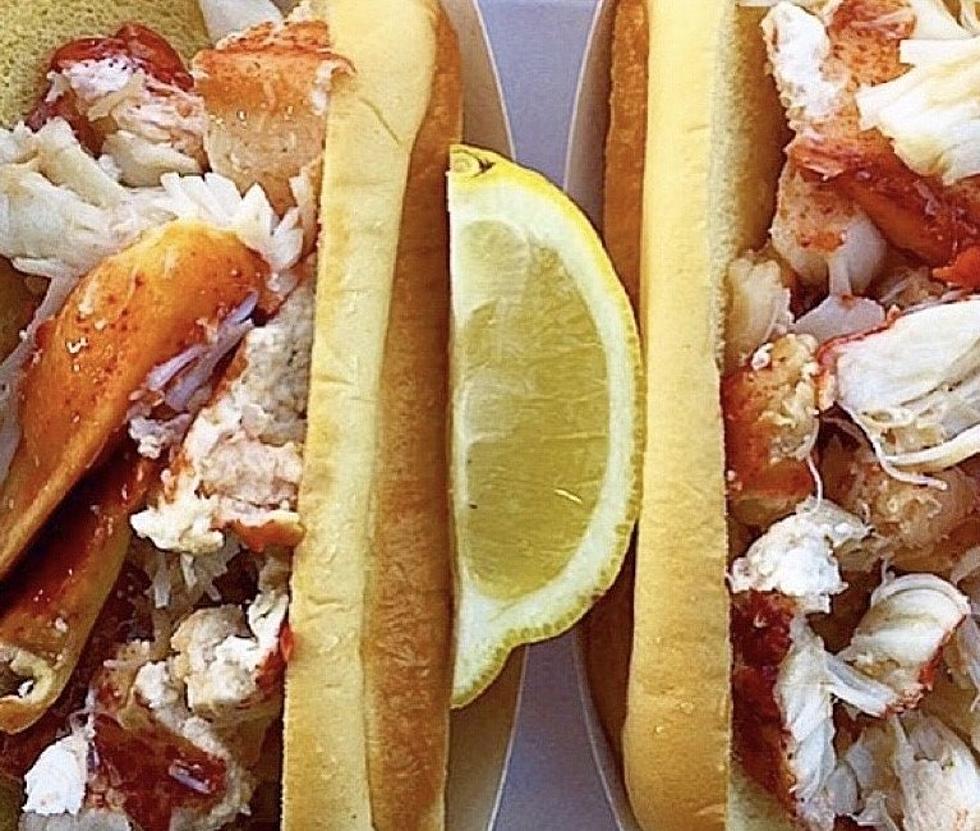 Jersey Shore Eatery Makes Nat'l List for Best Lobster Roll
This is a photo of the actual lobster roll from Point Lobster Company. You can see it is straight up chunks of fresh lobster! (Photo courtesy of Shannon Godwin)
As we celebrate the return of outdoor dining and National Lobster Day, this is great news for the Jersey Shore!
If it were up to us, there would be a lot more of our local restaurants on any national list involving seafood, so it is super cool when the results include one of our own!
Buzzfeed has a list of The Best Lobster Rolls in America according to Yelp, and it understandably features lots of restaurants in New England from Maine to New Hampshire to Boston, Conn. and Rhode Island.
If you haven't had a lobster roll from this amazing eatery in Point Pleasant Beach located at 1 St. Louis Ave. then you don't know what you're missing!
For years I attended Festival of the Sea in Point Pleasant Beach and made it my mission to try as many different lobster rolls as possible. There was only ONE that I LOVED, and it was from Point Lobster Company All of the others added too many ingredients that masked the flavor of their lobster, whereas Point Lobster Co. ate as if you were just pulling the meat straight out of the shell yourself!
Jack and John Godwin, owners of Pt. Lobster Co., only serve their lobster roll one way: Hot with butter. Inside a potato bun.
And now I am CRAVING one!
I am so happy for this long-time, family-run business to continue to get the national recognition it deserves! They have tables outside so you can head over there starting today to enjoy that lobster roll and all the other fresh seafood they have. And you can also enjoy this lobster roll at a second location with a very similar name, if you prefer a restaurant atmosphere!
That's because their lobster roll is also on the menu at Point Lobster Bar & Grill in downtown Point Pleasant Beach. This popular restaurant is owned by Pt. Lobster Co.'s John Godwin and his wife Shannon Godwin. Because they don't have room for outdoor dining at their restaurant, they are opening a tent on Rt. 35 starting this Thursday for outdoor dining while their restaurant on Arnold Ave. remains available for take-out until our governor allows indoor dining again.
If you would like to dine in Point Lobster Bar & Grill's tent on Rt. 35 (416-420 Richmond Ave., Point Pleasant Beach, close to the actual restaurant) their hours will be Wednesdays through Sundays (but this week starting on Thursday) from Noon - 10 pm by reservation only with a 2-hour limit per table and a max of 8 at a table. Call the restaurant for reservations: 732-295-1500 or 732-475-7363.
Enter your number to get our free mobile app
."}" data-sheets-userformat="{"2":33567489,"3":{"1":0},"11":4,"12":0,"15":"Arial","16":10,"28":1}">
LOOK: See Photos of the Year From the International Photography Awards