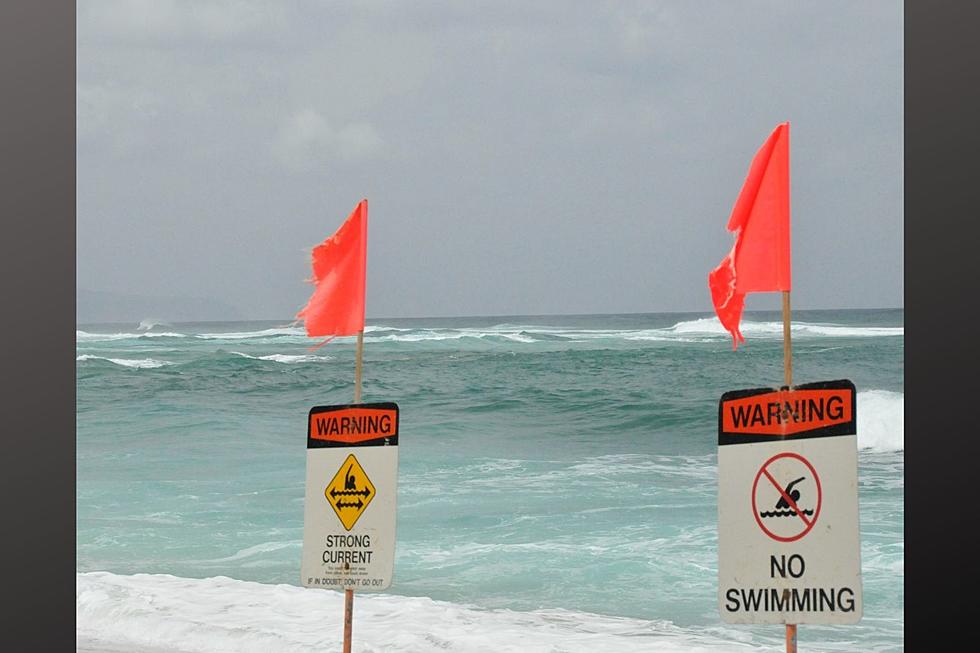 Another Tragic Rip Current Death On The Jersey Shore
Photo by Vidi Drone Unsplash
It's been a brutal few weeks at the Jersey Shore with rip currents tragically taking another swimmer's life.
Listen to Shannon Holly mornings on 94.3 The Point and download our free 94.3 The Point app.
A 27 year old Connecticut woman was visiting the Jersey Shore and had to be pulled from the surf in Ortley Beach after getting caught in a rip current on Saturday.  Sadly, I just read that she passed away. I posted about the incident when it first happened here.
This past weekend more than 20 people were pulled from the water.  This was the second victim to die from last weekend from Bay Head to Seaside Park.
The victim got mixed up in one of the rip currents we've been warned about on Saturday afternoon. Before being pulled from the water she went under multiple times.  She was pulled from the water by Seaside Heights firefighters on a rescue wave runner.  EMS did not waste any time, they gave her CPR right on the waver runner and again on the beach.  Her pulse got restored but she later passed in the hospital.
The first death was a 54-year-old man who drowned at Brick Beach I.  Two surfers saw the man struggling in the water and decided to do their best to save him. They were unable to get him back on the beach.
Two more people had to be rescued in Lavallette just yesterday.  Please be careful...these rip currents are no joke.
LOOK: 50 photos of American life in 2020