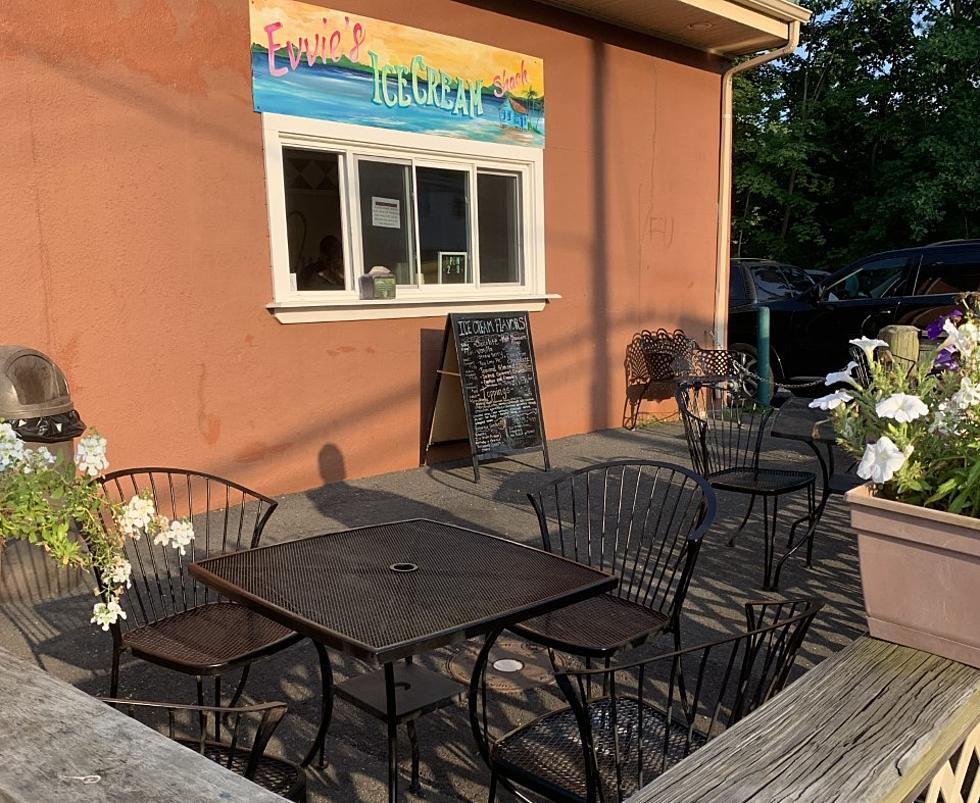 John's Cracker Barrel Has a New Ice Cream Window
Photo from Katherine Walsifer
For years I have been hearing whispers from the Neptune locals about a little place they love so much. Now that little place has it's own ice cream shop window. And locals are loving it.
John's Cracker Barrel is a deli/pizza place not to be mistaken for the Cracker Barrel restaurant chain that is so popular around the country (but doesn't have a location around here.) John's is in the Shark River Hills section of Neptune and now it has its own ice cream take-out window that the locals are loving, called Evvie's Ice Cream Shack. The place has been around since 1925 and has been under new ownership for about a year.
For those in the neighborhood, it's just a bike ride or short walk away for delicious ice cream.
Located at 1 S. Riverside Drive in Neptune Township, there's a cute little outside eating area and the locals say the servers are super nice and that Pierre and Carrie Cruz are doing an amazing job now that they have taken it over!
So if you want to support local business and love little places off the beaten path, this place comes highly recommended. Point Listener Katherine Walsifer sent in these photos after walking up to Evvie's Ice Cream window (named after the owners' daughter) and raves about the ice cream. She highly recommends the Mint Chocolate Chip and Key Lime Pie flavors! She says her husband loves the chocolate :)
Their newest flavor is Moose Tracks. Yum! Can't wait to try it :)
To follow John's Cracker Barrel and Evvie's Ice Cream Shack, CLICK HERE!
Enter your number to get our free mobile app
What's a Food Most People Like But You Don't?