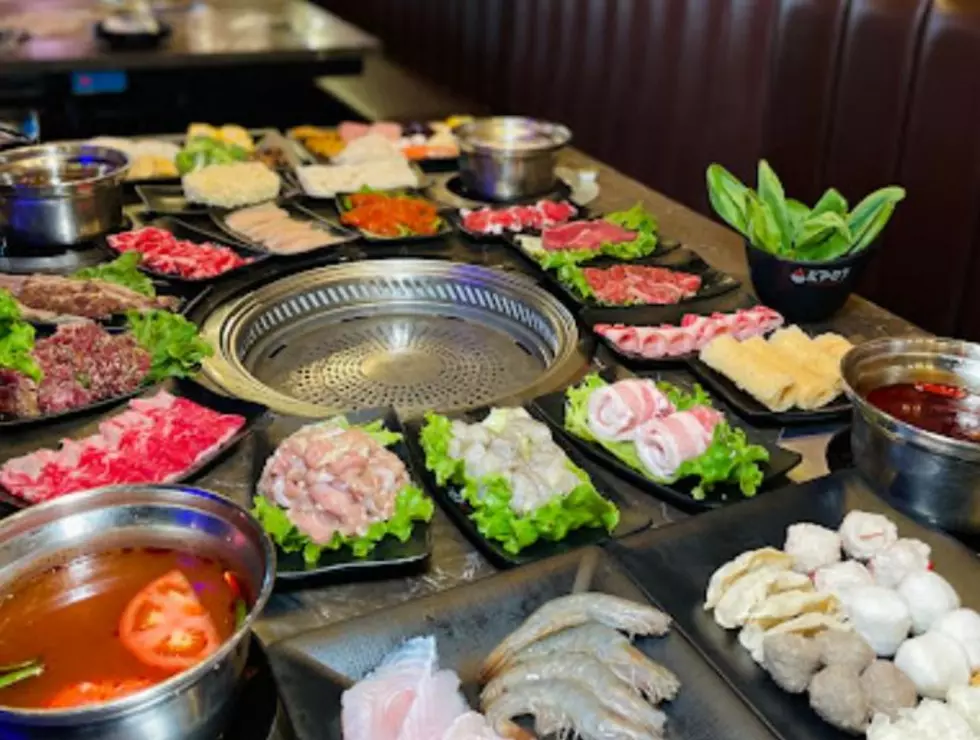 All-You-Can-Eat Korean BBQ Restaurant Opening Five New Jersey Locations
Google Maps
I love when there is a new restaurant to try at the Jersey Shore.
I'm a curvy girl who loves food. What can I say?
This next business is not opening one, not two, but five additional New Jersey restaurants and two of them will be here at the Jersey Shore. (More on this in a second...)
The restaurant is called KPot Korean BBQ & Hot Pot and they already have spots across the country, with four in New Jersey already. Those spots are in East Brunswick, Englewood, Jersey City and Union.
There is a unique food concept available at KPot and if you like to eat, it is 100% for you.
Here is how it is described according to their website:
"KPOT is a unique, hands-on all-you-can-eat dining experience that merges traditional Asian hot pot with Korean BBQ flavors – but modernized with a full bar and a nightlife-like atmosphere."
I am going to imagine that their Hot Pot is one of the first things a server would suggest.
According to their menu, a: "Hot Pot is an Asian cooking method, prepared with a simmering pot of soup stock at the dining table, containing a variety of East Asian foodstuffs and ingredients. While the hot pot is kept simmering, ingredients are placed into the pot and are cooked at the table, in a manner similar to fondue. Typical hot pot dishes include thinly sliced meat, leaf vegetables, mushrooms, wontons, egg dumplings, tofu, and seafood. The cooked food is usually eaten with a dipping sauce."
Wow.
I have only ever tried this type of premise once in my life and it was a blast. It is super hands on which can really make a restaurant experience stand out.
They have an extensive drink menu with a long list of both alcoholic and nonalcoholic beverages.
Now that you have an idea of what this business is about, let's get to those two new locations.
According to APP.com, the first new KPot restaurant confirmed is at the Neptune Plaza Shopping Center on Route 66.
The second new Jersey Shore location will be where Social 37 restaurant and bar once operated in Toms River.
A banner promising KPot's arrival has already been hung and thank you to Shawn Michaels of WOBM's Ocean County Breakfast Show for the photos!
It looks like things are still in early stages so no grand opening dates for either Jersey Shore location have been announced.
According to APP.com, KPot also has plans to open new locations in, "South Plainfield, Kearney and Secaucus."
All I know is I will fast all day so I can get my money's worth for this all-you-can-eat deal.
Meet you there.
Here are some solid sushi joints to try at the Jersey Shore:
The Most Authentic and Savory Sushi in Monmouth County
Where To Get The Best Comfort Food At The Jersey Shore
You hear that? It's carbs calling your name...