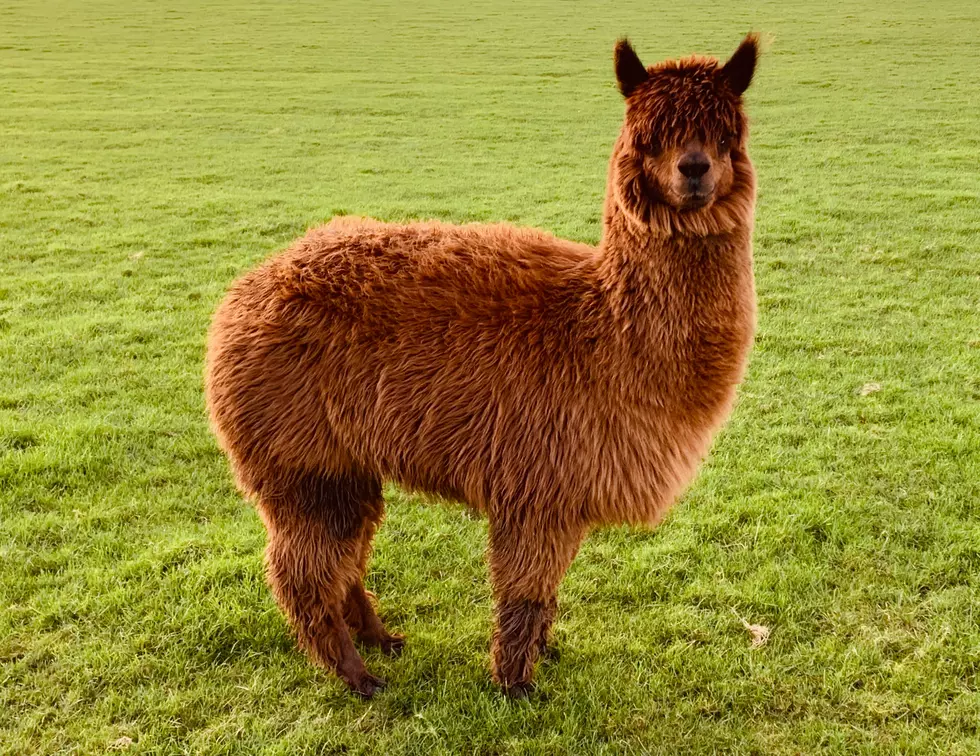 Stressed Out? Hike With A Llama In New Egypt, New Jersey For Mental Health
Photo credit: Agnieszka Mordaunt
Sometimes you just need to hike with a llama amirite? Truly, New Jersey is such an amazing place. You can swim in the ocean one day, ski in the mountains the next and even go hiking with a llama at a 3.5 acre farm in New Egypt. The Second Wind Llama Farm believes in that the mind, body and nature connection is crucial to a balanced being and I would go out on a limb and say that most of us are not exactly balanced with this COVID crisis.  So why not get some llama therapy?
If you're looking for a unique, family-friendly way to get fresh air and a clear mind then how about surprising your crew with a day trip that everyone will talk about for years to come! New Jersey's own Second Wind Llama Farm is home to seven friendly llamas…take your pick between Clemete, Eden, Carbon, Eduardo, Gunner, Jim-E, and Jonathan. They make for great company on a lovely lakeside wooded walk that soothes the soul. This would also be a great first date!
Yes, you can take as many llama selfies as you like, they aren't camera shy. There is also a shorter hike (the llama adventure lite) which is perfect for senior groups. All participants must be at least 12 years old.
Care and consideration are put into each session to ensure everyone (including the llamas) has a positive experience. Llama walks are fun, scenic, relaxing, and belong on your New Jersey bucket list! Time slots fill up quickly. They are already booking for autumn adventures! Get your name on the growing list now at Second Wind Llama Farm. If you are like me and need a GPS address for everything you can find your perfect new llama friend at: 256 E Colliers Mill Rd, New Egypt, NJ 08533. Yes, I'm ready to be a llama mama!  Thank you to www.onlyinyourstate.com for the story idea!
Listen to Lou & Shannon mornings on 94.3 The Point and download our free 94.3 The Point app
."}" data-sheets-userformat="{"2":33554688,"11":4,"28":1}">
KEEP LOOKING: See What 50 of America's Most 'Pupular' Dog Breeds Look Like as Puppies
LOOK: The least obedient dog breeds