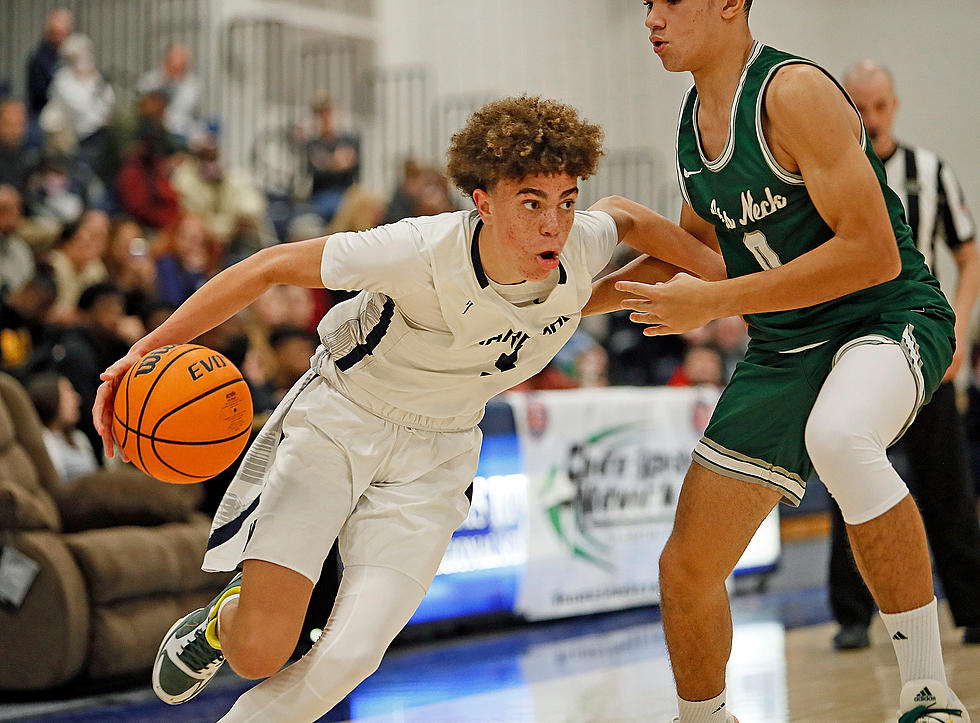 Manasquan Wins Lone Shore Conference Boys Basketball Game on Sunday
Manasquan freshman Darius Adams. (Photo: Ray Richardson)
The Manasquan boys basketball team has already lost more games this season than it had in the previous two seasons combined, but then again, when every player in the starting five is a first year starter and the team maintains a schedule packed with showcase games and state-ranked opponents, losses are going to be part of the process.
One positive the Warriors can draw upon their start to 2021-22: they have shown they can bounce back from those losses.
For the second time this season, Manasquan has stacked back-to-back wins after a loss, dealing Immaculata a 63-55 defeat Sunday at Bergen Catholic High School in the NJ Challenge Showcase.
Freshman Darius Adams scored a game-high 20 points to earn game MVP honors, giving him his second straight performance in double-figures after St. John Vianney held him to five points in a 69-60 Lancers win over Manasquan in the WOBM Christmas Classic quarterfinals.
Sophomore Ryan Frauenheim also poured in 19 points and senior Matt Solomon and sophomore Alex Konov each posted a double-double for Manasquan. Solomon finished with 10 points and 18 rebounds while Konov went for 11 points and 13 boards.
Manasquan will turn its attention to Shore Conference Class C North divisional play this week with key matchups against Jackson Liberty (4-1) and Point Pleasant Boro (4-0) -- two teams with a combined record of 8-1 heading into the week. The Warriors will wrap up the coming week against St. Joseph of Metuchen (3-1) at the Hoop Group Boardwalk Showcase Saturday at Brookdale Community College.
St. Joseph was also in action at the NJ Challenge on Sunday and defeated Ramapo, 74-61. The Falcons were a replacement for Ranney, which was originally slated to play Ramapo before dropping out of the showcase.