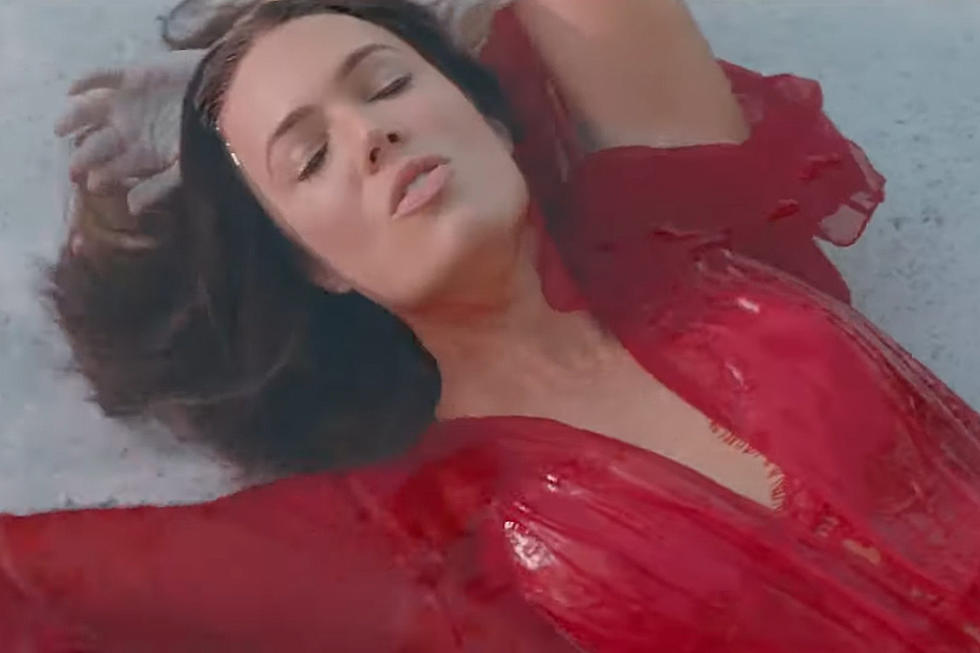 Mandy Moore Drops First New Song and Music Video in Over a Decade: Watch 'When I Wasn't Watching'
Mandy Moore via Vevo
Mandy Moore is back with her first original song in over a decade, "When I Wasn't Watching."
"Where was I when this was going down?/ Maybe sleeping in, maybe outta town?/ I spent my whole life waiting patiently/ Convinced it all would come to me," she sings on the track. "My favorite version of me disappeared/ So where was I when this was going down?/ Assumed the world would come around."
Watch Mandy Moore's new music video, "When I Wasn't Watching," below:
"The idea of diving back into music after so much time and personal change was really intimidating to me for a while," Moore said in a statement. "But then I finally realized: I'm the only person who can make this move."
"It all has to start with me," the 37-year-old continued. "I think everyone's had the experience of feeling lost and not quite understanding how you've found yourself at a certain point in your life. And I think the key is not to judge yourself for that. I'm a big believer in the idea that what you've journeyed through is ultimately going to factor into the person you become, and how you'll greet whatever big challenge you face next."
Though she didn't dish on any more details about her new album, this will be her first since 2009's Amanda Leigh and the catchy track "I Could Break Your Heart Any Day of the Week."
Music Comebacks We're Waiting For