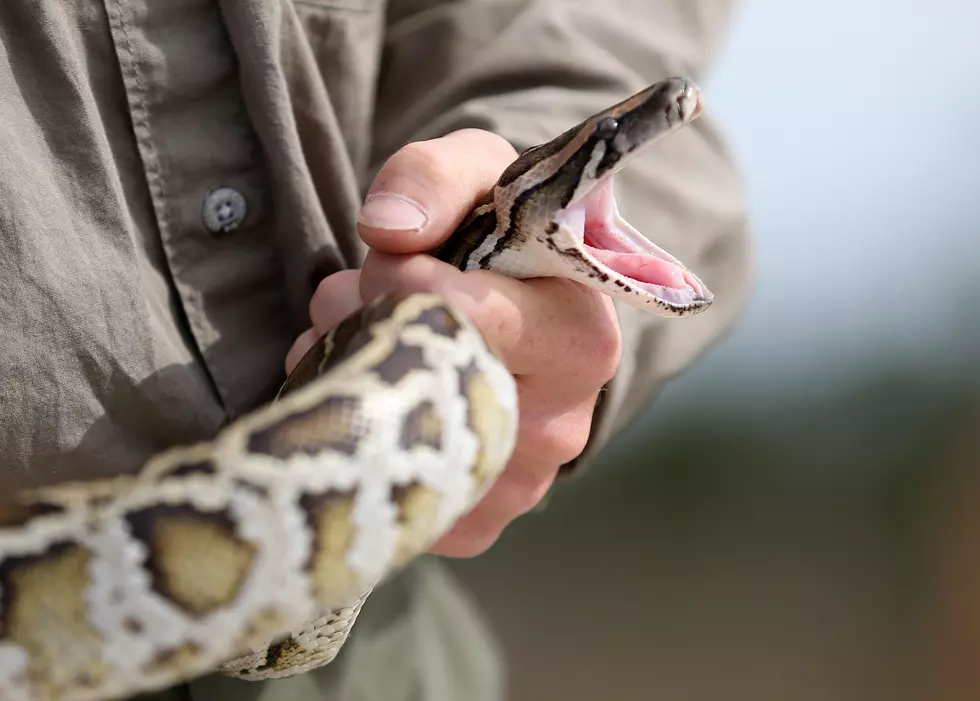 Matt Ryan vs. Snake [VIDEO]
Joe Raedle, Getty Images
Last week I did my show live from Hershey Park. I knew ZooAmerica was going to make a visit, but I had no idea they'd be bringing a snake!
Alright, it wasn't an Anaconda. His name is Milk Dud, actually. Nothing really terrifying about that. Did I freak out? Check out the video to find out!

Thanks to the entire crew at Hershey Park for their hospitality and having us broadcast live from "The Sweetest Place on Earth!"