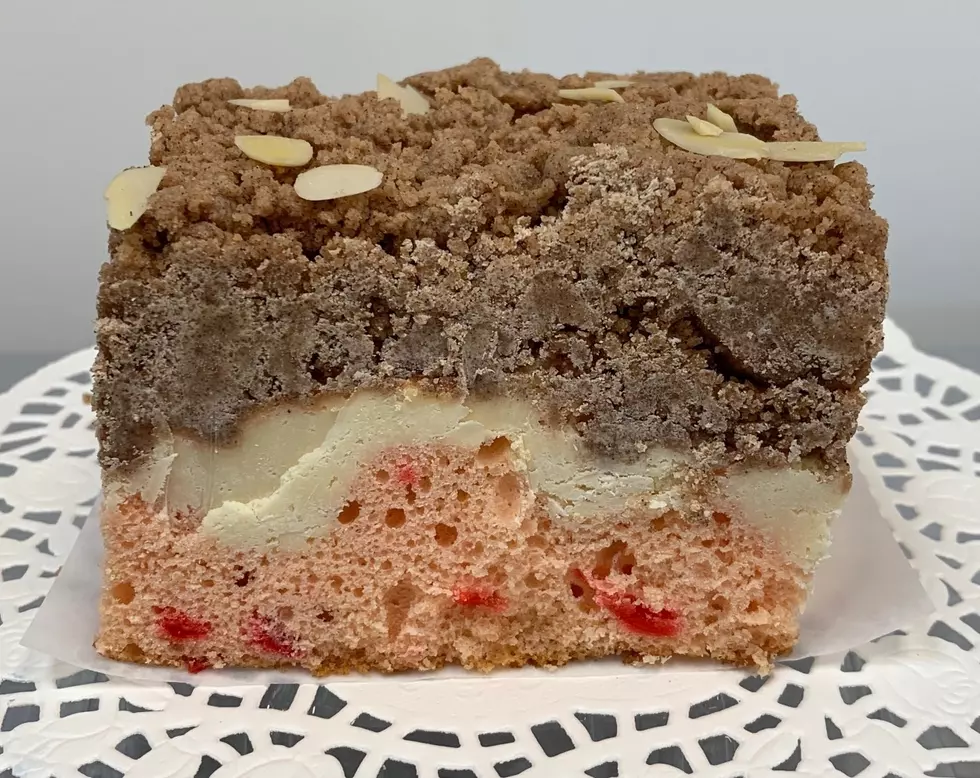 Mike's Crumb Cake Factory Coming to Ocean Township
Mike's Crumb Cake Factory
With the original location in Brick that opened about 8 months ago, now Monmouth County will get a taste of this over 40 flavors of Mike's amazing crumb cake!
It'll be located in Cobblestone Village (next to Edible Arrangements) at 871 Park Avenue.
The Brick location, at 1949 Rt. 88 in Brick (next to Lius Kitchen Chinese food) has locals buzzing, with comments like,
"The vanilla double-crumb is freaking fracking delicious."
"Best. Crumb. Cake. Ever."
If you like crumb cake, it's worth the drive...and the calories!"
Many rave about the banana crumb cake, which my mouth is already watering over the thought of.
Everything is baked fresh daily right in Brick (and will be transported to the Ocean location each morning once those doors open.)
I asked Michael how he came to open this bakery, and he says it's because of a family recipe that has been handed down through about five generations which his mother taught him how to make.
You see, his mom started baking it in her store on Drum Point Road in Brick back in 2012 (it was called the Sandollar Deli) but when Hurricane Sandy hit, she had to close the shop.
That's when Michael took over. He took crumb cakes in a whole other direction and spent years researching and developing ways to create different flavors of the crumb cakes. What started off as three or four flavors is now closer to 50!
He then went from wholesale accounts to supply other places in surrounding towns with his crumb cakes to finally getting his own storefront and bakery in Brick.
Ocean Township and Monmouth County are looking forward to trying your crumb cakes, Mike! We can't wait!
So get ready, Ocean Township, for some crumb cake goodness....and some great comfort food for sure!
Enter your number to get our free mobile app
KEEP READING: Here are the best places to retire in America