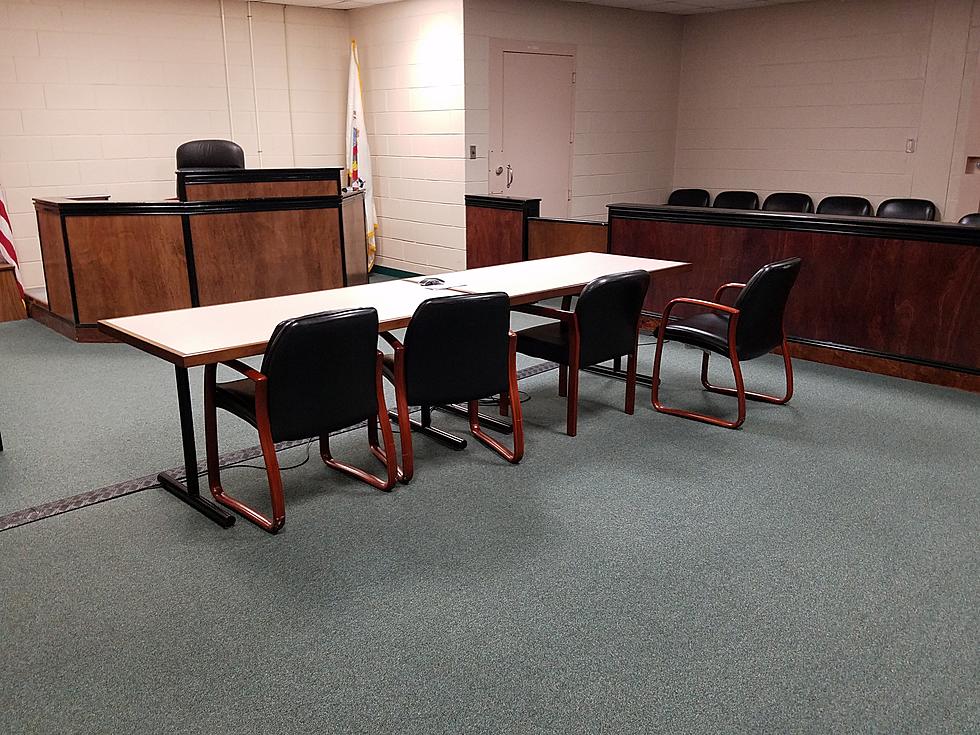 Millstone, NJ man charged with Murder in death of Portland, PA man
Court room at the Monmouth County Correctional Institute. (Vin Ebenau, Townsquare Media New Jersey)
The Millstone man who shot an acquaintance of his in a residential area of the town last month has now been arrested and charged with his murder, according to Acting Monmouth County Prosecutor Lori Linskey.
New Jersey State Police were first on the scene in the middle of the night, around 3:15 am, on July 10 after getting a report of shots fired at a private residence along Woodville  Road near Appaloosa Drive in Millstone.
When officers were on the scene they found 49-year-old Gerard Carpinello of Portland, Pennsylvania suffering from multiple gunshot wounds.
Carpinello was brought to Jersey Shore University Medical Center in Neptune City where he later passed away from his injuries a couple of weeks later on July 29.
Acting Prosecutor Linskey said that David A. Bulk, 71, was found at the scene on the morning of the shooting, arrested, and was later charged with Attempted Murder.
Following that arrest, he was released from custody after a hearing in Superior Court but Acting Prosecutor Linskey said that the State argued to ensure he was detained until sentencing.
When that decision was made to release Bulk, he was then re-arrested but on the charge of Murder at his home by the Monmouth County Prosecutor's Office Major Crimes Bureau, New Jersey State Police, and the U.S. Marshal's Service on Monday morning and will remain detained until another detention hearing on the shooting last month.
Bulk is charged with first-degree Murder and a related second-degree weapons offense.
His case has been assigned to Monmouth County Assistant Prosecutor Michael Luciano.
Bulk is being represented by Thomas V. Campo, Esq., with an office in Toms River, and Tara Breslow-Testa, Esq., with an office in Freehold Borough.
If you have any information on the shooting, you're urged to contact Monmouth County Prosecutor's Office Detective Brian Migliorisi at 800-533-7443 or New Jersey State Trooper Keith Ashley at 609-584-5000.
Acting Prosecutor Linskey said that "convictions on criminal charges of this nature are commonly punishable by terms of up to life in state prison."
The most heinous New Jersey murders that shook our communities
Here are New Jersey's Most Wanted Criminals
New Jersey's most disgraceful child predators and accused predators