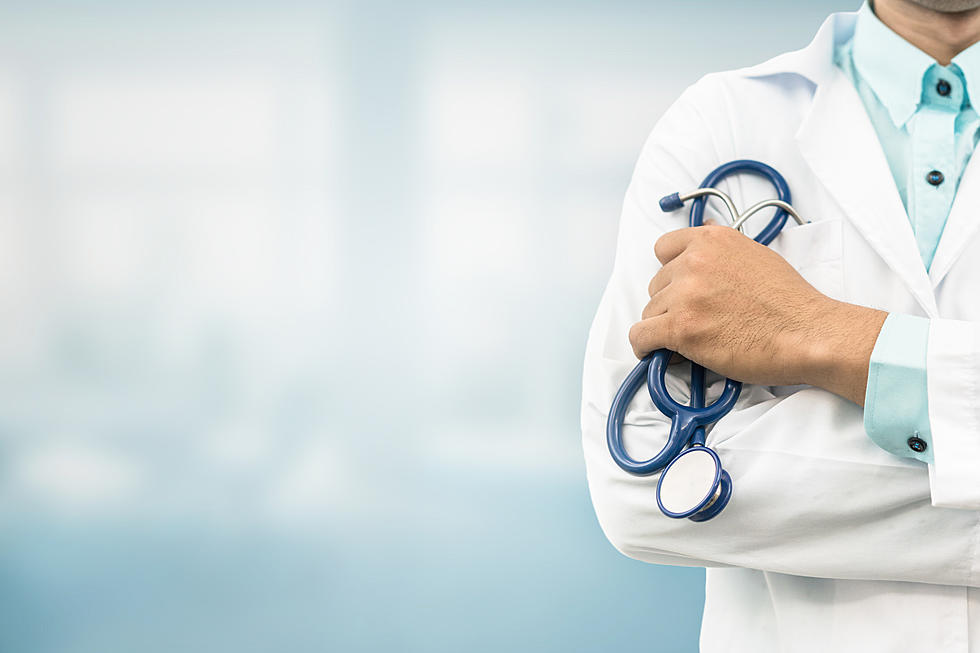 Monmouth County company found in violation of NJ discrimination law
Getty Images/iStockphoto
The Attorney General's Office and Division on Civil Rights has found probable cause that a Monmouth County company was in violation of the state's law against discrimination when they fired a woman who complained after her supervisor made a comment about her sexuality during a meeting.
Attorney General Gurbir Grewal and the DCR issued a Finding of Probable Cause against a Monmouth County healthcare billing company for allegedly maintaining a hostile work environment, and for allegedly firing a lesbian employee who complained when a supervisor made a comment about her "gaydar" during a meeting.
Metropolitan Healthcare Billing of Eatontown had employed complainant Brandy Rodriguez as an account representative for nearly two-and-a-half years before terminating her employment in 2016.
During an October 2016 Metropolitan team meeting with Respondent's entire staff, including a new employee who was not yet aware of Rodriguez's sexual orientation, the company's Director of Business Operations (and also Rodriguez's direct supervisor) is accused of saying that the Rodriguez could use her "gaydar" to determine whether or not a new client was a lesbian.
Rodriguez was upset and embarrassed by the comment, and immediately responded that she thought the comment was inappropriate.
She followed up with an email to her supervisor that same day noting that the remark was "unprofessional" and made her feel "uncomfortable."
Rodriguez also indicated that she preferred to inform new employees of her sexual orientation on her own terms.
During a face-to-face meeting that evening, the supervisor, whose sister is employed as Human Resources Coordinator at Metropolitan, explained to Rodriguez that she felt it was acceptable to joke about Rodriguez's "gaydar" at the meeting because she said she overheard Rodriguez herself joking about her sexuality, and using the term "gaydar" in the workplace.
At that point in the conversation, Rodriguez asked to speak directly with Metropolitan Healthcare Billing's owner about the incident.
The supervisor reacted by immediately firing Rodriguez.
The Finding of Probable Cause by the AG's office explains that the supervisor's comment, "was sufficiently severe that a reasonable employee in Complainant's position could find her work environment hostile or abusive."
The FPC also notes that, because the comment took place during an all-staff meeting, including a new employee unaware of Rodriguez's sexual orientation, the remark not only outed the Complainant to a new employee, but also, "indicated to staff that the sexual orientation of a client would be a relevant and appropriate topic of inquiry and discussion in the workplace."
Regarding the alleged reprisal firing of Rodriguez, the FPC notes that Rodriguez was terminated by her supervisor immediately after she complained to her supervisors about the "gaydar" remark, and immediately after asking to speak directly with the company's owner about it.
A Finding of Probable Cause does not resolve a civil rights complaint, it means the State has concluded its preliminary investigation and determined there is sufficient evidence to support a reasonable suspicion New Jersey's Law Against Discrimination (LAD) has been violated.
"Employers are responsible for creating and maintaining a work environment where all employees are treated with equality, dignity and respect, regardless of their membership in a protected class," Attorney General Gurbir Grewal said. "It is not acceptable for employers to retaliate against workers who invoke their legal rights and report discriminatory conduct."
"Here, Complainant's supervisor not only outed Complainant to a new employee during an all-staff meeting and indicated that a client's sexual orientation would somehow be relevant to her business, she also immediately fired Complainant after she raised concern about the incident," Division on Civil Rights Director Rachel Wainer Apter said.
"And because the Human Resources Coordinator was the supervisor's sister, Complainant had nowhere else to report the incident," Director Wainer Apter added. "Employers need to be aware of what constitutes discrimination and retaliation under the LAD, and make sure they have mechanisms in place that ensure that the individual accused of discriminatory conduct is not the person charged with investigating her or his own conduct."
More From The Jersey Shore: