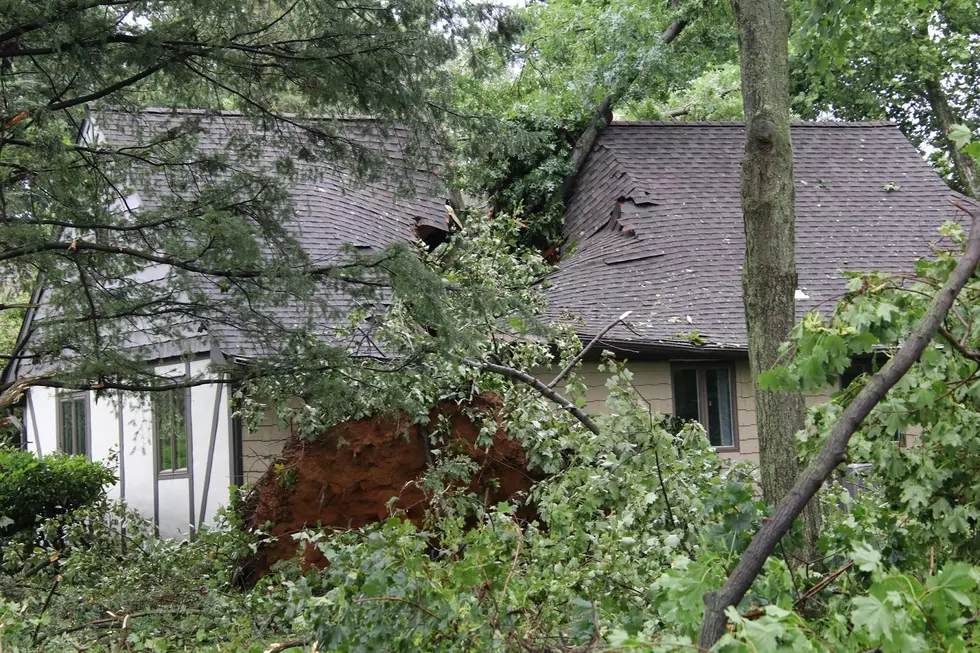 Actual Tornadoes That Have Struck Monmouth County Since 2000? Here's The List
(Laurie Kegley, MTFD)
You don't think of Monmouth County as a place where tornadoes are common, but despite that, we have had a handful of twisters in just the past 20 years.
As we braced for thunderstorms last night, we heard about the chance for tornadoes in other parts of the country, and tornado watches and even an occasional warning do occur in our area, and a handful of times, the actual tornado has happened.
Listen to Lou Russo mornings on 94.3 The Point and download our free 94.3 The Point app.
Here's a look at the confirmed cases of tornadoes in Monmouth County, and it might surprise you that we've had 4 since 2000, including one that registered an EF2.
We checked with nj.com and other sources, and here are the confirmed tornadoes to touch down in Monmouth County since 2000.
June 24, 2017. There were actually two twisters that day in the same area. One touched down at Ft. Collins in Howell Township. It was an EF0 (the lowest category), and another, also an EF0, was confirmed at Lower Squankum, also in Howell Township. Trees and the Home Depot parking lot suffered the most damage, and no injuries were reported.
June 27, 2001. This was the strongest tornado in Monmouth County in over 50 years. It registered as an EF2 and dd some serious roof damage to a handful of homes in the Gordons Corner/Manalapan/Marlboro area. upwards of 200 trees were affected. An EF2 packs winds of between 11 and 135 mph. Fortunately no injuries were reported.
August 19 2020. It happened in Lincroft near Swimming River Rd., and it packed 80mph winds.Some homes were damaged from debris, but no injuries were reported.
No, clearly tornadoes are not likely here, but they do happen. So please keep this in mind if the National Weather Service issues a tornado watch or warning. And stay up to date with specific Monmouth and Ocean County weather information with the 94.3 The Point App.
The Most Authentic and Savory Sushi in Monmouth County
The Most Mouthwatering Seafood in Monmouth County
The Most Breathtaking Beach Bars in Monmouth County