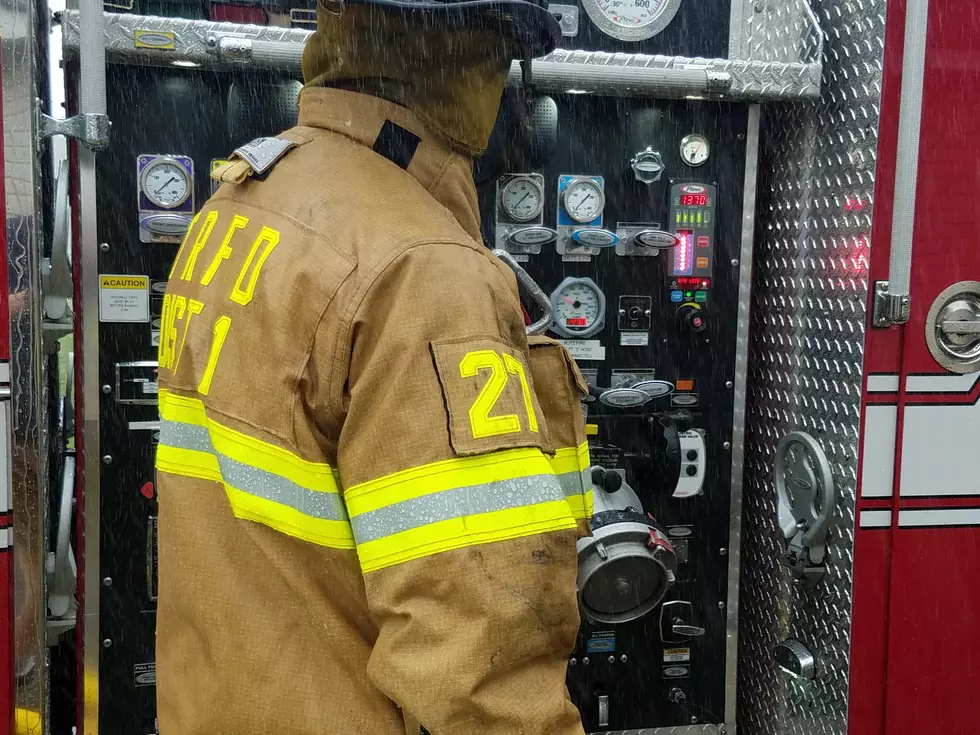 Mother, two children and two pets rescued from Toms River home fire
Silverton Volunteer Firefighters put out a fire at the Toms River Fire Training Center. (Vin Ebenau, Townsquare Media NJ)
Heroic efforts by firefighters helped save the lives of a mother, her two children and two pets at a home on Brookside Drive early Friday morning around 1:47 am.
Toms River Fire Companies #1 and #2 along with East Dover Fire Company were dispatched to the working structure fire and were joined on scene by members of the Silverton Fire Company, Pleasant Plains Fire Company and Island Heights Fire Company.
Through their collective efforts the fire was under control in less than 30 minutes.
A mother and two children were rescued from the home.
Fire officials say working smoke alarms in the home allowed the family to evacuate safely.
Company #2 Lieutenant Robert Krohn and Firefighter Nick Cirz were also able to rescue a cat and dog from the residence.
Both animals are doing well.
The cause of the fire is under investigation by the Toms River Township Fire Prevention Bureau and the Toms River Police Department.
The Toms River Bureau of Fire Prevention reminds residents of the importance of having working smoke alarms and carbon monoxide detectors in your home.
According to the National Fire Protection Agency, three out of every five home fire deaths result from fires in homes with no smoke alarms.
"A working smoke alarm can provide an early warning of danger and sleeping with a closed bedroom door can hold back toxic smoke and flames to allow additional time for occupants to escape," Toms River Chief Fire Inspector Kevin Esposito said. "If you do not have a smoke alarm or carbon monoxide detector, you need to get one. Test your smoke alarms every month and replace the battery at least once a year."
Esposito reminds residents that smoke alarms should be in every bedroom and in the common areas on each floor of a home.
For more information about fire safety, contact the Toms River Bureau of Fire Prevention at (732) 240-5153 or online at www.trfireprevention.com.