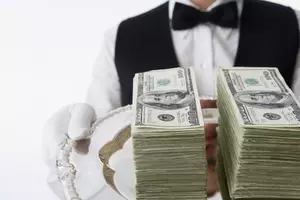 New Jersey Is Second Richest State In America
ThinkStock
If you live in New Jersey, you might not know just how rich you are. You live in the second richest state in the country.
You may be wondering where all the money is, right? Well, according to 24/7 Wall St., it's somewhere in the Garden State.The publication used median household income, poverty rate and unemployment numbers to reach their conclusions.
Check out some of the statistics associated with this study.
Median Household Income...$81,740
Those statistics were only topped by Maryland, which boasts a median household income of $83,242. The poorest state in the nation is West Virginia, with a median household income of $44,097.
For the record, here's where our neighbors landed on the list...
More From Monmouth & Ocean Counties