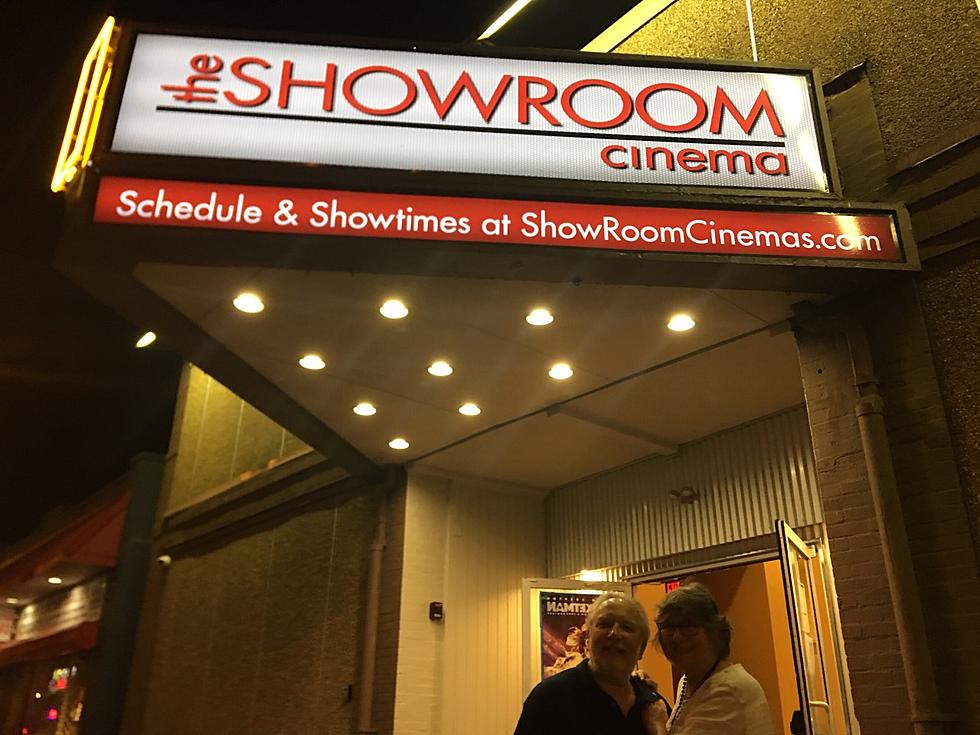 New Movie Theatre in Bradley Beach: What You Need to Know
(Photo from Moe Keane)
The owners of The Showroom in Asbury Park purchased the old Beach Cinema in Bradley Beach and wanted to get it up and running by Memorial Day. They did...but here's what you need to know.
I went to see the first movie at the new ShowRoom in Bradley Beach (Rocketman) because I was just so excited to once again be able to support a local business. I adore that there is a small theatre in Bradley Beach to go and see movies.
This is The ShowRoom's soft opening, but I am so glad the owners were able to accomplish enough that they could open in time for the summer season, despite the fact that they still have work to do on the place.
But what I loved is that they owners were there when I went last week, and they delivered a speech before the movie started to inform all of us what has been done there and what is still to come, so that we are aware of what's going on with this very old theatre.
So here's what Mike and Nancy told us:
WHAT THEY DID IN ORDER TO REOPEN:
-- After buying the old Beach Cinema, the first thing they did was get rid of the mold, both on the walls and in the old drapery.
-- They put insulation in the walls!
-- They worked on updating the roof, plumbing, and electric.
-- They got some new seating (in the back rows), and steam-cleaned the seating that they left intact so that everything is pristine.
-- They left the first 5 rows as-is for nostalgia purposes for those that want to feel like they are in the old theatre that they loved so much.
-- They put up new drapes in the back of the theatre.
-- They removed every other row so that there is more leg room and room for people to get in and out of their rows should they have to get up during the performance for snacks or the rest rooms.
-- They updated the concessions. They still have 'the usual' candy/popcorn, but they have brought in locally-made Booskerdoo cookies, vegan cookies, high-end chocolate, and high-end water choices. (I think they might have coffee, too...)
-- Prices are $11 for adults, and $10 for senior citizens (But you have to inform them that you are a senior before making your purchase.)
-- The big/main theatre will present all brand-new movies (a smaller theatre to come will give you a second movie option once it's opened.) The new movie will run for a couple of weeks before changing (or, in some cases, moving to the smaller room.) Plus, you always have three other movie options at the Asbury ShowRoom on Cookman Ave. just down the road.
WHAT THEY PLAN TO DO NEXT:
-- They are working on a system so that you can make your ticket purchase online (right now you can only buy your tickets at the box office, which opens an hour before the first showing.)
-- They are working on a second, smaller theatre within the building that will hold about 30 people (the big theatre seats 340) for other cool movies.
-- They will begin having a 'pre-show'  before the trailer and movie that will inform you about things happening in our community.
-- The bathrooms will eventually be updated.
Mike and Nancy are celebrating the 10 year anniversary of The ShowRoom in Asbury Park, so they know what they're doing and local residents are so happy that they are breathing new life into this beloved Bradley Beach theatre.
Mike and Nancy would also like to thank the local community for embracing them, supporting them, and showing the theatre so much love upon it's reopening. The night I went (last Wednesday), the theatre was packed with moviegoers. That's a good sign, because so many of us are rooting for this movie theatre to thrive! The owners want you to know that they are very much looking forward to being part of the Bradley Beach Community.
So come on out and support this 'little theatre that could!" You'll see me there, for sure.
For all the info you need about what's playing at both locations of The ShowRoom, CLICK HERE!
An added bonus to this movie theatre is all of the wonderful local places around it in Bradley Beach where you could go for dinner beforehand or coffee and dessert afterwards, including Luna Verde for vegan Mexican, Fins (right next door to the movie theatre) for casual Tropical Cuisine, and Perfect Perk Café for dessert!