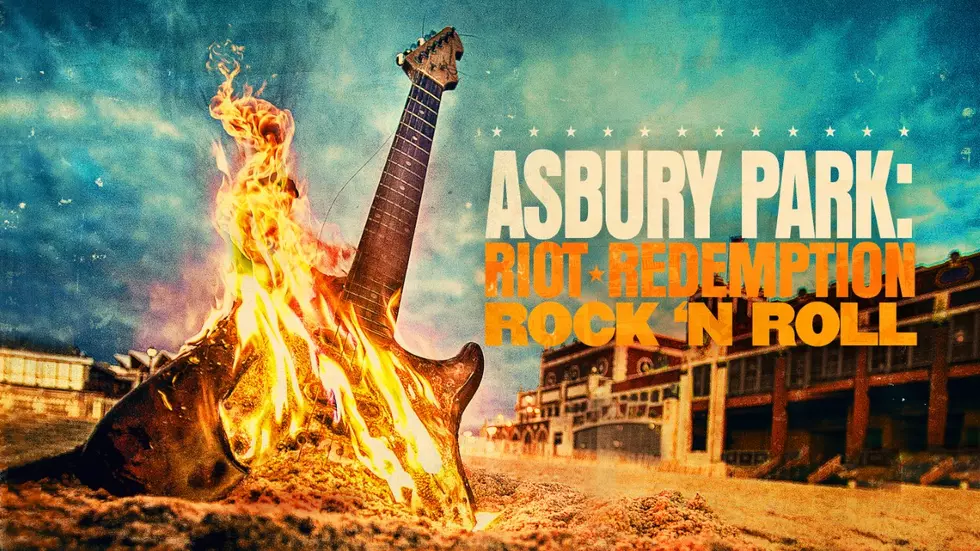 NJTV to Feature a Must-See Film Sunday About Asbury Park
(Photo courtesy of Debra Falk)
If you missed this when it debuted at film festivals (with Bruce Springsteen first in line to see it!) you finally have a chance to catch an amazing documentary on TV about how riots once destroyed Asbury Park.
NJTV, New Jersey's public television network, has announced that it will broadcast the acclaimed documentary, Asbury Park: Riot Redemption Rock & Roll, on Sunday, July 5 at 10pm on NJTV (see below for local channels that it will air on).
This is an important time to consider the history about how riots caused a once-beautiful city to die an ugly death and what it took (all these years later) to bring it back to life. This film could serve as a stunning lesson for all Jersey Shore residents, especially our teens and young adults, who may not have learned about this in a classroom and who instead may think that Asbury Park has always been the 'hip' town that it is today.
This 90-minute film tells the story of the once-troubled city of Asbury Park and how the power of music can unite a divided community. In the 'old days' Asbury Park was a beautiful resort town. But then it erupted with riots the week of July 4th, 1970, during a summer of civil unrest, crippling the town for decades and reducing it to a state of urban blight. A town literally divided by a set of railroad tracks, the riots destroyed the fabled Westside jazz and blues scene, but from the flames of the burning city emerged the now- iconic Jersey sound.
NJTV's GM John Servidio says that he is proud to be able to offer this important film to all New Jerseyans at a time when social injustice is again making headlines. John says "NJTV hopes to stimulates poignant conversation with our viewers, illustrating how progress can come from adversity, and the power of the arts to heal communities."
The documentary returns Asbury sons Steven Van Zandt, Southside Johnny Lyon and Bruce Springsteen to the legendary Upstage, the psychedelic after-hours club where they got their start, featuring never-before-seen interviews and performances. Shuttered for four and a half decades, the Upstage remains a perfect time capsule of the club, which united both sides of the tracks in Asbury and acted as a crucible for young talent. Now, as Asbury Park enjoys its long-awaited renaissance, it is music which has brought it back from the dead.
This film had a successful worldwide theatrical release in 2019 and was featured in the 2019 Asbury Park Music and Film Festival, among others.
Asbury Park: Riot Redemption Rock & Roll is directed by Tom Jones and made possible in part by Jersey Mike's. Their funding allows all profits worldwide to be dedicated to promoting and creating music education programs for wide distribution.
So how can you see it? Where does one find NJTV?
Verizon Fios  – Channel 23; High Def 523
Comcast in NJ – Channel 23; High Def 261 and 800
Enter your number to get our free mobile app
."}" data-sheets-userformat="{"2":513,"3":{"1":0},"12":0}">
KEEP READING: See changes enacted since George Floyd's death