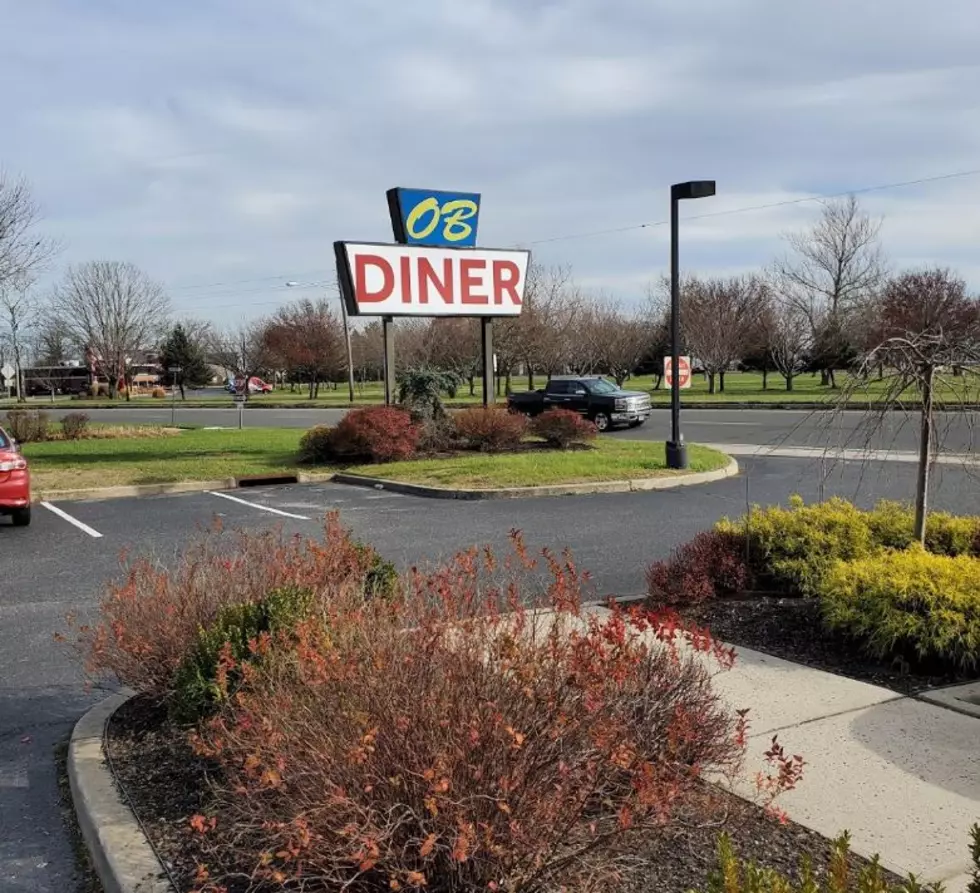 I Am Beyond Embarrassed; To The Staff At Ocean Bay Diner In Point Pleasant, NJ – I AM SO SORRY!
Photo by: Google Maps
OH. MY. GAWWWWWWWWWWWWWWWWWWWWWD.
This story = true embarrassment.
So over the weekend, I had to head to Belmar to film a secret collaboration which you will find out about on Monday, March 15th at 10:25 AM. I know....I'm so sneaky....
But, anyways....
On the way to filming, I decided to meet my videographer at the Ocean Bay Diner located at 1519 Richmond Ave in Point Pleasant to grab some food because I was getting HANGRY!
However, she is still not comfortable enough to go inside businesses just yet due to the COVID-19 Pandemic and some extreme circumstances happening with her family.
I said, "No problem! We will order it to go and eat in my car!"
Problem solved, right?
Well it would have been if you COULD TAKE ME ANYWHERE!
The waitress, whose name I embarrassingly do not remember, was so sweet to help me pack up all of the food, drinks and lattes in a to go bag so it would be easy to transport.
I went to grab some sugars to try and save her a step....and I accidentally nudged a pepper shaker, it fell off the counter, and *BOOM* it shattered.
I was mortified. Oh my god.
I just kept apologizing and would have jumped behind the counter to clean it if I was allowed. The reason I was SO worried is because I have worked in restaurants before and broken glass can be a nightmare.
If it gets in the ice or any of the other supplies nearby, you have to toss everything and refill in fear that a piece of glass ended up in it. It can be SUCH a hassle to deal with while busy.
It just felt like it was the last thing that she needed at that point in time and she was so sweet!
"Oh don't worry, darling. It happens."
And to be honest, the other staff who came over to assist her were equally as understanding.
I get mistakes happen but my goodness, hasn't our restaurant staff been through enough this past year? LOL. LIKE OY NICOLE!
I did tip, of course, but I just wanted to apologize to the waitress and the additional staff who helped clean up my mess.
Mortified.
Nicole S Murray
Listen to Nicole Murray middays on 94.3 The Point and download our free 94.3 The Point app.
WHO ELSE NEEDS A DRINK? Top Jersey Shore Bars We Can't Wait To Hit Up This Summer
DON'T GO: Here are 50 of your favorite retail chains that no longer exist.
Inside Ray Romano & Jon Stewart's LBI Vacation Paradise
KEEP LOOKING: See What 50 of America's Most 'Pupular' Dog Breeds Look Like as Puppies