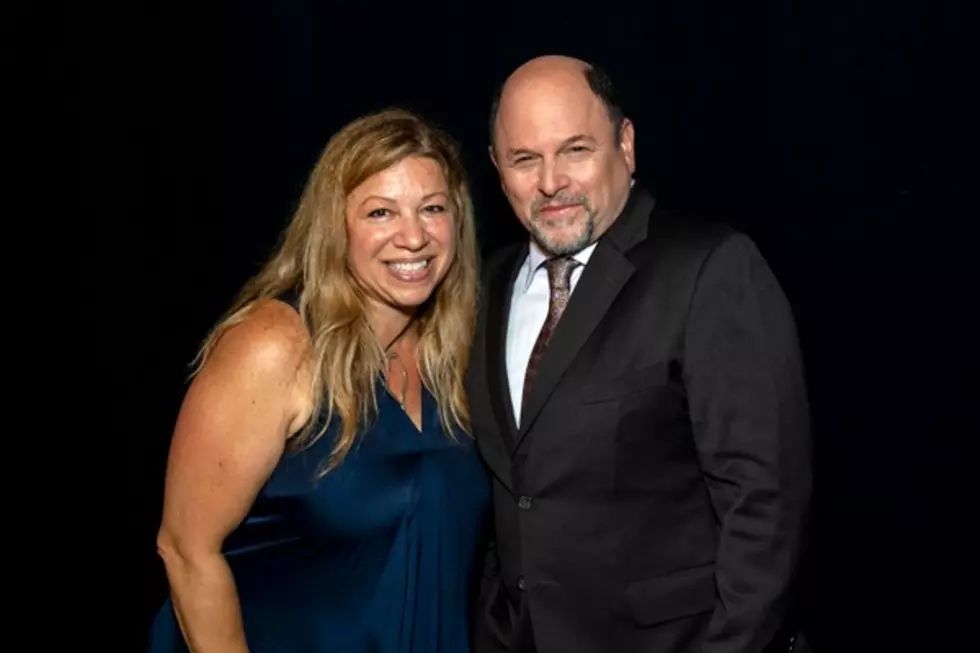 Photos: Liz Backstage in Asbury Park for NJ Hall of Fame
(Jason Alexander with Liz Jeressi, Gellman Images)
Celebrities were everywhere: From the Red Carpet in Convention Hall to backstage at the Paramount Theater!
I think last night's NJ Hall of Fame Awards Ceremony set a record for the number of celebrity sightings.
I had the job of interviewing them all backstage with celebrity photographer/videographer to the stars, Gary Gellman of Gellman Images, along with his amazing staff. Here are some of the photos.
All of these NJ famous folks were having a blast and chatting away... including Jon Bon Jovi and Whoopi Goldberg. They are all old friends and enjoyed seeing each other. NJ celebs seem to always be wonderful, friendly, down-to-earth humans!
It was a surprise to all that Michael Bolton was strolling around since he wasn't even there in any capacity except to support a friend who was being inducted, lol, but it was cool to see him (and he offered to buy me a cup of coffee, lol.) Darlene Love was on hand, too. And Dr. Oz!
Todd Frazier was totally amazing and oh, so tall. Southside Johnny told some really cool stories about going to Neptune High School, Laurie Hernandez is adorable and the sweetest person you will ever meet. And you'll see her again in the next Olympics!
The Smithereens and Gary Tallent offered up some great advice for future teen musicians who hope to become rock stars, George R.R. Martin teased us about an upcoming HBO announcement and told me the secrets to naming some of his Game of Thrones characters, and Jason Alexander is the kindest celeb you will ever meet and chatted away about doing comedy vs drama.
Other great sports figures backstage included the great Harry Carson, Bart Oates, and even Greg Schiano made an appearance.
Our buddy Tim McLoone was cheered on as he gave the audience a glimpse of what he does with Holiday Express. And for all of his hard work and dedication to giving back to those in needs, it was a great moment to see him get inducted into the NJ Hall of Fame.
It really was another fabulous night that just goes to show how amazing it is to be from Coming soon: video clips of the interviews!