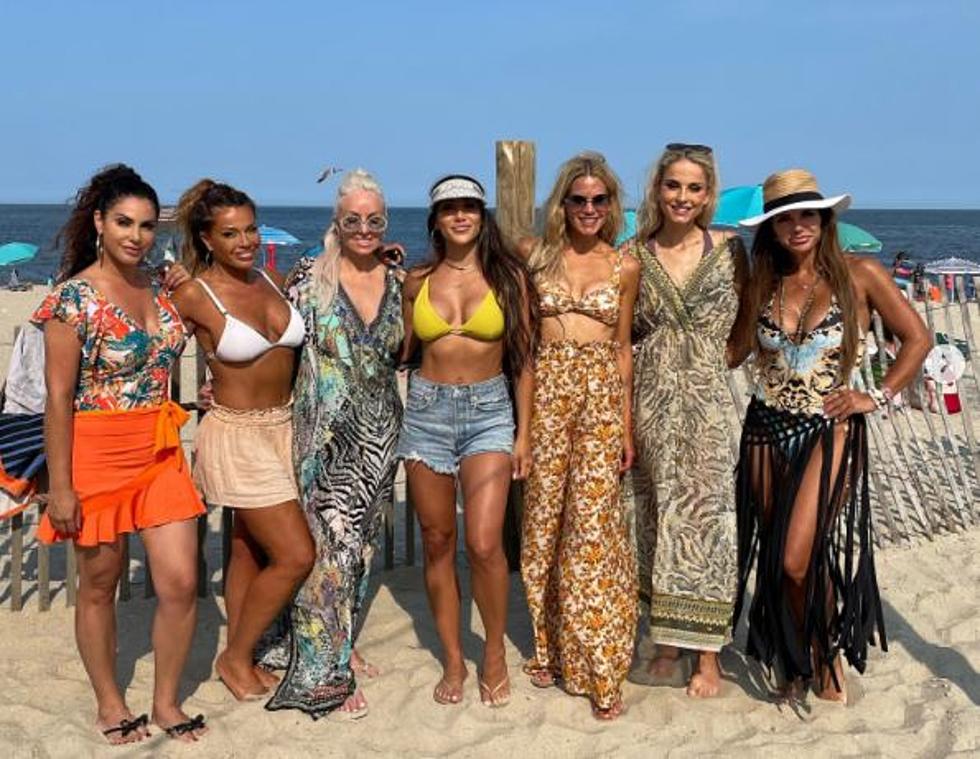 2 of Our Favorite Ocean County, NJ Spots Seen on Popular Reality TV Show
Credit: @melissagorga via Instagram
How cool is this!
If you're also a Real Housewives of New Jersey enthusiast, you know the cast has been taking trips to the Jersey Shore over the past few seasons.  Melissa Gorga has a shore house in Toms River (which you'll get to see in a little bit), and Dolores Catania and Teresa Giudice also have shore homes.
It's always fun to spot places you know and go to frequently on TV.  And that's exactly what happened on last night's housewives episode.  The cast gathered together for an afternoon at Jenks Club.  It was so exciting to see them sitting on the beach, and enjoying some cocktails.  Doesn't it make you want to shout "I'VE BEEN THERE" at your TV?  I may or may not have done that multiple times.

Here's a pic of the gang enjoying the sun at Jenks Club! After the gang wrapped up at Jenks, they headed over to our neighborhood, Toms River, to hang out in Melissa's luxurious shore home.  Her backyard is seriously so impressive.  It has a pool AND is on the water - what more could you ask for?  Seriously, your jaw is going to drop when you see how impressive it is. The gang's Jersey Shore adventures aren't done yet.  Next episode, they'll be having a barbecue in the house that Jennifer rented.  But not without some drama, of course.  Spoiler alert: Teresa stormed out of the home saying she wasn't participating because of all the rumors going around the group about her now-fiance Luis Ruela.
View this post on Instagram
Teresa and Melissa snap a pic before the drama began.
Do you think Teresa will stick around?
now check out Melissa Gorga's luxurious Toms River home that was featured in the episode
RHONJ Melissa Gorga has put her gorgeous Toms River Shore home for sale after making some amazing renovations! Keep scrolling to step inside.
Now Check out Melissa's sister-in-law Teresa's home
Step Inside RHONJ Jennifer Aydin's MASSIVE Paramus, NJ Mansion
Amazing sunset views, 16 bathrooms, closet goals, and a movie theater - get ready to live the life of luxury in Real Housewife of NJ Jennifer Aydin's Paramus mansion!