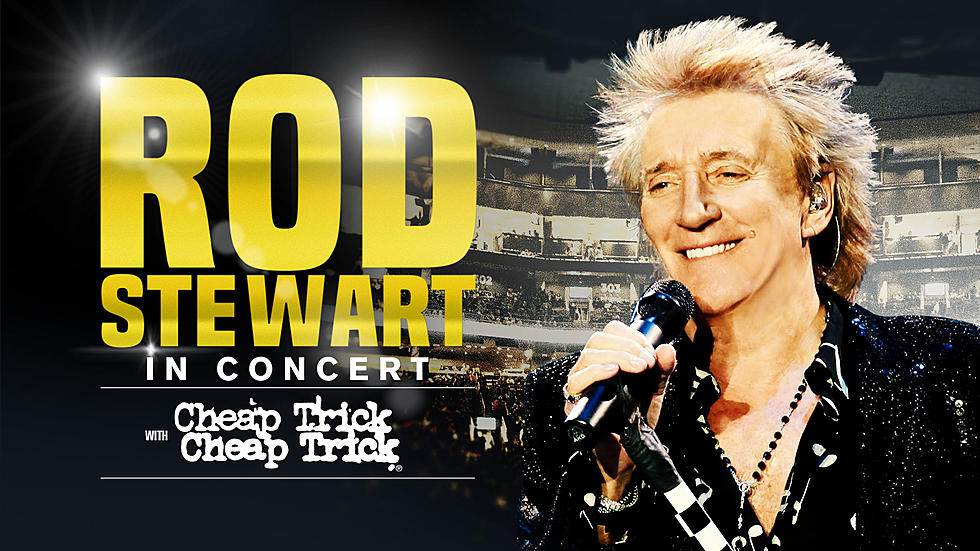 Win 2022 Tickets To See Rod Stewart & Cheap Trick In Monmouth County, NJ
RodStewart-SG-1920x1080 (2) - LIVE NATION
It's almost that time we are enjoying a fun summer concerts at PNC...
Seriously, does it get any better than seeing a summer concert at the PNC Bank Arts Center? The warm weather, the tailgating, the showtime thrill... It's always a tremendous experience. I know many of us at the Jersey Shore are very thankful to have a concert venue like PNC in our own backyards...
The 2022 schedule is already incredible and Live Nation just announced a new show that will bring in a huge crowd. Tuesday, August 16th, Rod Stewart and Cheap Trick will be performing at PNC!
WE HAVE YOUR TICKETS! THANKS LIVE NATION! SCROLL DOWN TO WIN A PAIR...
FREE tickets to see incredible hits like "Maggie May", "You Wear It Well", and "Baby Jane". YOU CAN'T BEAT IT!  Cheap Trick will take the stage first too...
& Cheap Trick...
If you are looking at this via our station app, you'll see the entry form below. If you don't have our app, open it now or click here to download it to your phone. Winners will be contacted once the giveaway is complete! GOOD LUCK & THANK YOU FOR LISTENING!
Check out the full 2022 PNC Bank Arts Center Concert below. I already have a few shows circled on my calendar... What shows will you be at?! COMMENT & SHARE. I hope you are able to win these free tickets! Cheers!
Your Current 2022 PNC Bank Arts Center Concert Schedule!
Your Updated 2022 Stone Pony Concert Schedule: