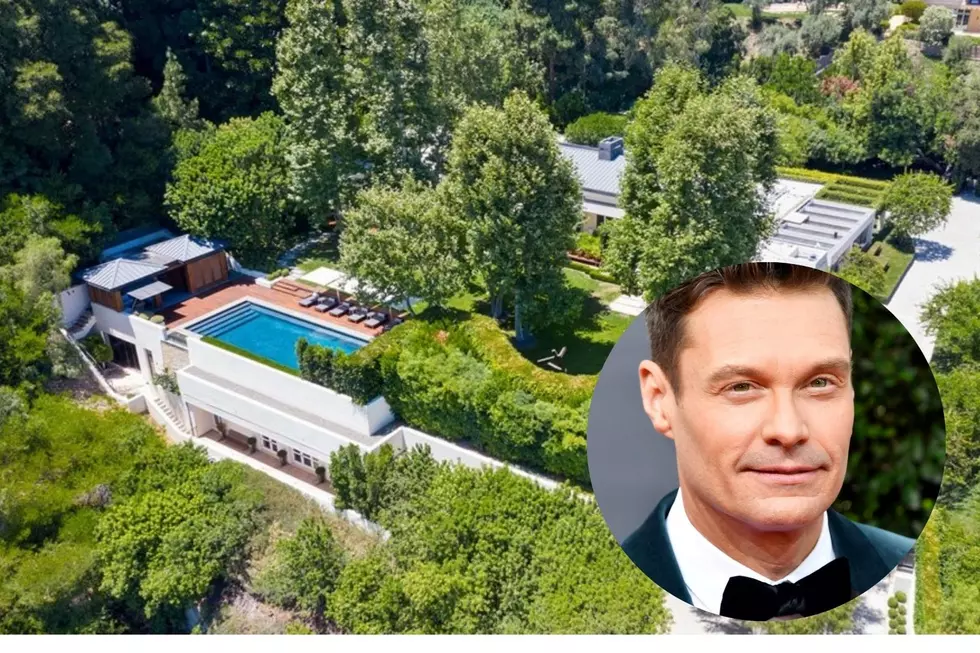 Ryan Seacrest is Living Large – Take a Tour of his $85 Million Mansion
MLS.com/Getty Images
Actually, this is an example of the benefits of being the hardest working man in show business.
Ryan Seacrest is unavoidable. I'm not saying that in a bad way. The man is a machine. American Idol, Kelly & Ryan, everything on E!, Dick Clark's New Year's Rockin' Eve, and those are just his television endeavors. When does this guy sleep? Much respect!
In fact, Ryan started his career when he was 16 as a radio DJ in Atlanta. Before he was doing the TV thing, he honed his skills as a radio guy in ATL and then in Los Angeles. His story is an inspiration to people like me in the radio businesses. Seacrest has got to retire eventually, right? Ha!
When you think Hollywood, Ryan Seacrest has to come to mind. From Idol to all of the red carpet interviews.
These days, New York City has been Ryan's home base. Between Kelly & Ryan and the pandemic altering how American Idol is produced, it has made it less necessary for Seacrest to be in LA.
Because of those reasons Ryan has put his $85 million California mansion on the market. Yup, $85 mil. It's good to see that Seacrest's hard work is paying off. This pad was previously owned by Ellen DeGeneres and is known for its seclusion. Ryan's home is well known for being one of Beverly Hills' most private estates.
However, because the mansion is on the market, we get a rare look inside.
TAKE A TOUR OF RYAN SEACREST'S $85 MILLION BEVERLY HILLS MANSION
KEEP SCROLLING!
GO INSIDE A $40 MILLION NJ CASTLE
Enter your number to get our free mobile app