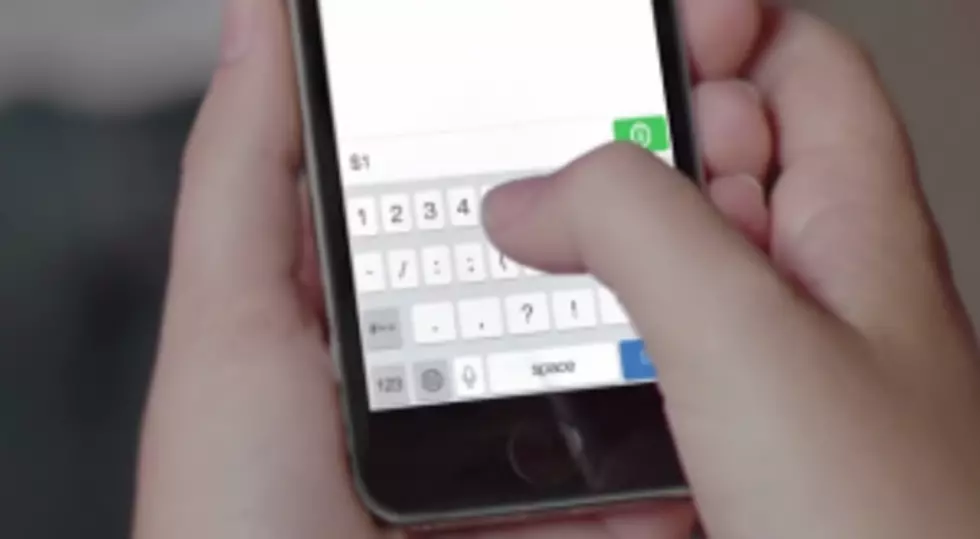 Snapcash: Snapchat's Potentially Scary New Feature
Snapchat via YouTube
If you don't know about Snapchat, your kids certainly do. It's an app that let's you send pictures and messages to anyone, and the messages will automatically delete after 1-10 seconds.
And it's hoping you'll let it have control of your wallet.
Yesterday, Snapchat released Snapcash, a feature that, like Venmo, lets you send money to your friends in one easy swipe.
You simply link your bank account to Snapchat, go into the chat feature of the app, type a '$' and an amount, hit the green button, and woosh, off your money goes to your friend.
It's powered by Square, the credit card-processing company that allowed smartphones to become mobile cash registers.
In theory, it's an easy way for roommates to transfer money to each other for bills, or for friends to split a check at lunch.
In reality, it's something that seems like it could easily be a disaster. While Venmo is solely in the business of transferring money...Snapchat is, unfortunately, best known as the sexting app. Do you want those things all mixed up?
The feature is currently only available for U.S. users over 18 who have a debit card.
Setting it up was frighteningly easy. If you have the latest version of the app, you can literally be ready to go in three steps. Type in the amount you want to send, agree to the Terms of Service, and add your debit card info. THAT'S IT.
Figuring minors won't figure out a way to lie about their age and link someone else's account to Snapcash, and that hackers won't bust into the Snapcash system and directly get your bank account info, this still seems slightly terrifying.
What if a 3-year-old grabs your phone, as 3-year-olds do, and suddenly wires $4,000 to a random person you are linked to on Snapchat?
What if one night, in a drunken stupor, you decide you're going to send each of your friends $100?
Or...what if someone steals your phone and clears out your entire bank account in one easy swipe?
It all just seems like it's a little *too* easy to give your money to other people...so really, how convenient is it?
Clearly I have techie trust issues. How about you?