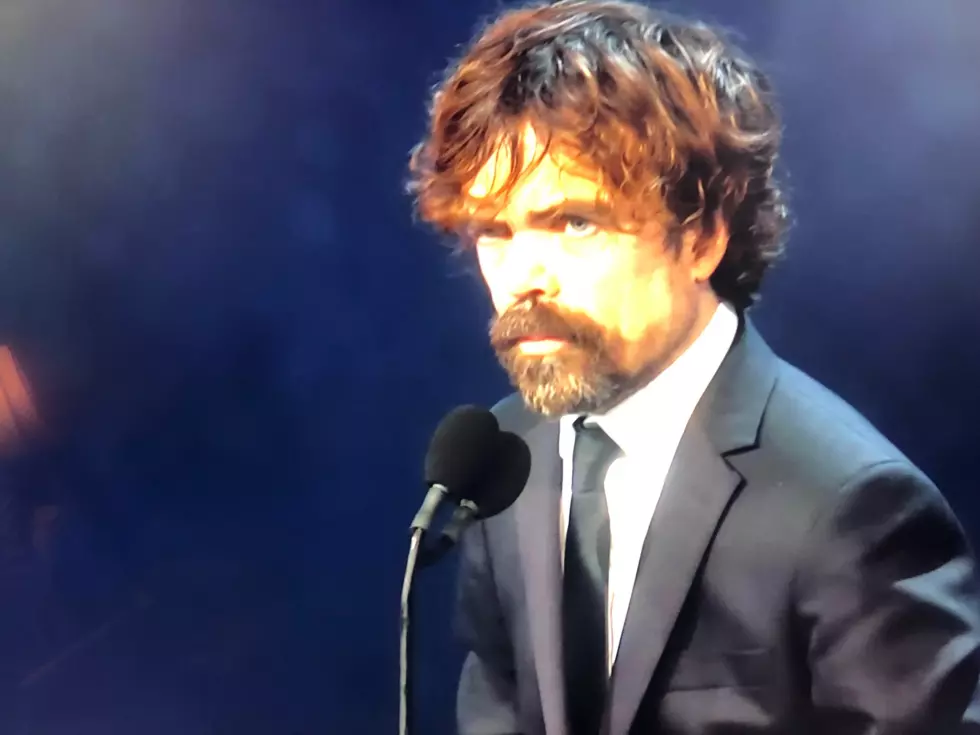 Spoiler Alert – Update On New Jersey's Game Of Thrones Connection
Peter Dinklage accept his 2018 Emmy award (Lou Russo, Townsquare Media)
Here's a spoiler alert if you haven't seen this season's episode 5 of Game of Thrones, but we do want to spotlight our New Jersey connection on the insanely popular HBO hit.
We are not even going to go deep into this week's plot or story line, but Tyrion Lannister, portrayed masterfully by New Jersey's Peter Dinklage has accomplished something that many, including me, thought would never happen.
Tyrion Lannister is one of the few main characters who survived every episode of the eight seasons of Game of Thrones. Peter Dinklage has made it to the final episode.
So, what happens to Tyrion? How does it wind up for him? We know exactly as much about that as you do. But I am still a little shocked that with all that character had been through, he made it to the end.
Peter Dinklage and his incredible acting ability portrayed a TV character for the ages, and one of the most beloved and interesting characters on one of the most beloved, interesting shows in recent memory.
And I for one am glad he will be there right to the bitter (or sweet, you never know) end for a character who has crossed paths with some of the deadliest characters on the show, and thanks to Peter Dinklage for making New Jersey proud!
More From Monmouth & Ocean Counties