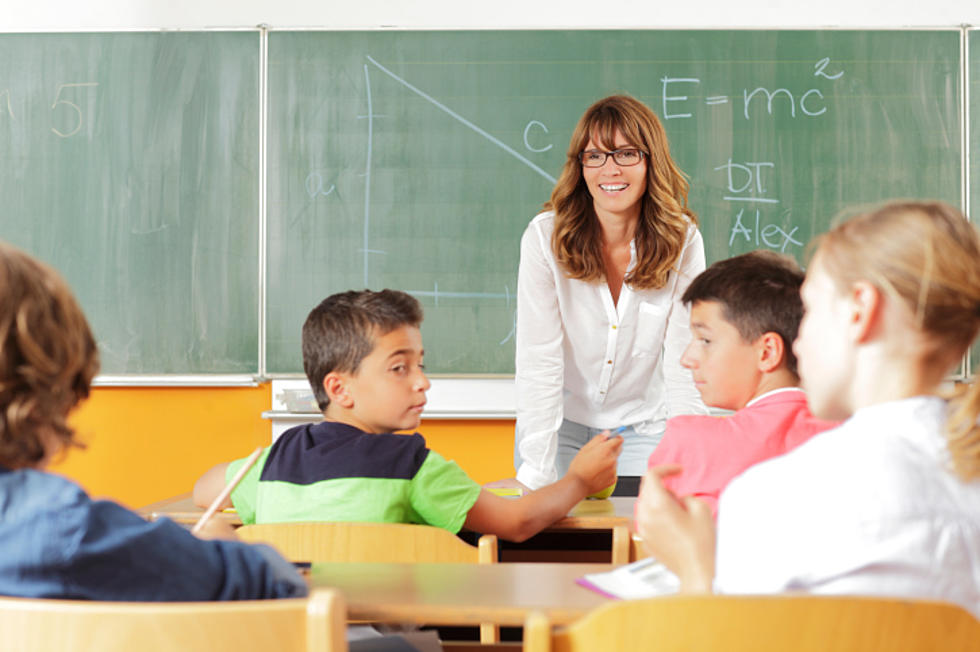 The Best And Worst Schools In The Nation See Where New Jersey Ranks
Photo credit:  Szepy
I came across a 2021 list of the best and worst schools in the nation. How do you feel about the education you got growing up in Jersey?  Were you more or less prepared for the world than people you know from other states?  It's funny, I think we assume that we have a stellar school system here in the northeast but do we really?  I have the full list ranked in order below from worst to best.  Did New Jersey break the top ten?
Listen to Shannon Holly mornings on 94.3 The Point and download our free 94.3 The Point app.
WalletHub's does their annual list ranking our nations schools.  I was surprised at the 2021 list.  Here are the states ranked from worst to best for education:
New Mexico
Louisiana
Arizona
Alaska
Alabama
Oklahoma
Mississippi
West Virginia
South Carolina
Oregon
California
Hawaii
Nevada
Arkansas
District of Columbia
Idaho
Missouri
Michigan
North Carolina
Georgia
Tennessee
Ohio
Kansas
Texas
Montana
Washington
South Dakota
Pennsylvania
Wyoming
Indiana
Colorado
Iowa
Kentucky
Florida
North Dakota
Utah
Illinois
New York
Maine
Minnesota
Rhode Island
Vermont
Wisconsin
Nebraska
Delaware
Maryland
New Hampshire
Virginia
New Jersey
Connecticut
Massachusetts
I had you worried didn't I?  New Jersey did amazing...we broke the top three!  Only Connecticut and Massachusetts are above us and I'm pretty proud of that. I'm surprised that that Florida did so well in particular. What are you thoughts?  I've lived in Minneapolis, the school system was really good but not as good as it is here, I've always felt that way. I've lived down south and the schools just don't compare. New Jersey was ranked in the "best" category for the existence of digital learning which as we all know was more important than ever this past year and a half.
Some of the reasons why New Jersey did so well:
NJ has a great high school graduation rate among low income students, 84% graduate even thought there are financial challenges.
New Jersey also has high math, reading and ACT test scores.
Way to go Jersey!
In Pictures: What Education Looks Like Around the World During a Pandemic
KEEP READING: See the richest person in every state
See How School Cafeteria Meals Have Changed Over the Past 100 Years
Using government and news reports,
Stacker
has traced the history of cafeteria meals from their inception to the present day, with data from news and government reports. Read on to see how various legal acts, food trends, and budget cuts have changed what kids are getting on their trays.