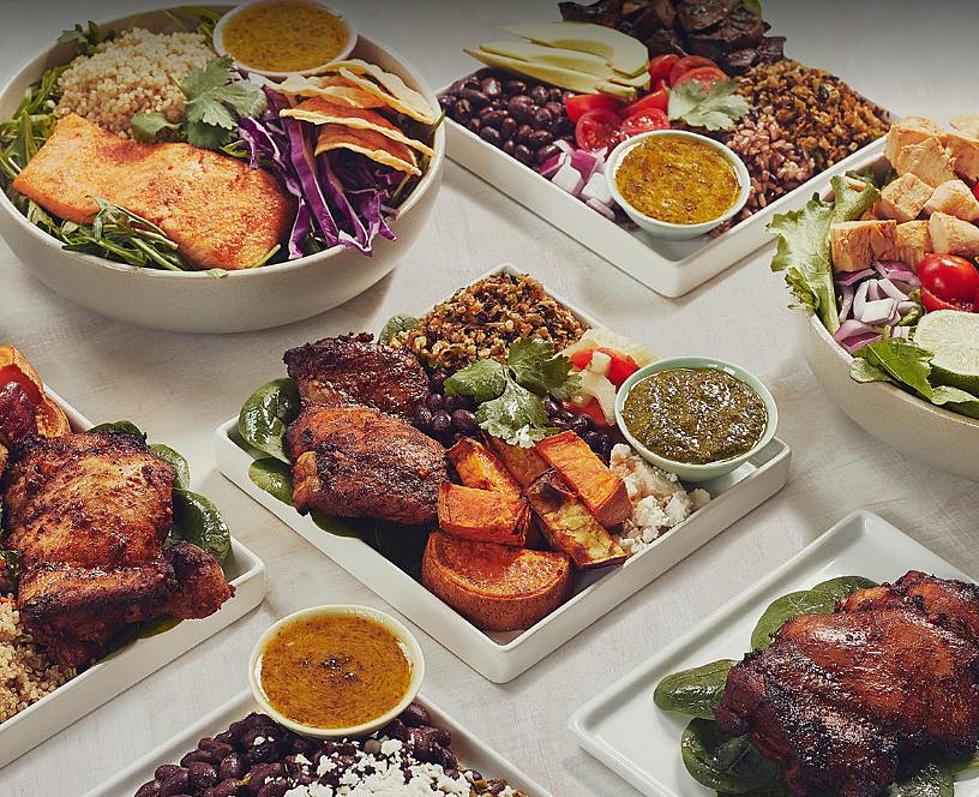 Healthy Fast Food Joint Adding New To Go Feature New Jersey Will Love
Google Maps
Usually, when I hear the phrase "fast food," my mind assumes immediately assumes we are going to be talking unhealthy menu options.
Not this time...
Have you ever heard of Sweetgreen? No?
Then here we go....
As of now, this food chain has two New Jersey locations but they opened 31 restaurants in 2021 alone so more could be on the way.
The first is located at 90 Hudson St in Jersey City.
The second is located at The Shops at Riverside in Hacksensack.
According to NJ.com, this company is, "a healthy salad-and-bowl-based eatery," with locations in New Jersey, New York, Pennsylvania, Florida, Texas and all across the country.
According to their website, Sweetgreen's mission is to, "build healthier communities by connecting people to real food," and according to NJ.com, "they have branded themselves the 'Starbucks of salads.'"
That is a pretty bold comparison.
They offer warm bowls, salads, plates, local bowls, sides and drinks. A few of their in-season menu items are the Crispy Chicken Salad or the Miso Bowl.
No, there's no dessert cause their HEALTHYYYY...whatever.
Based on photos I've seen, the set up is very similar to a Chipotle or Subway. You can order specific menu items or mix and match your favorite ingredients.
But take a look at their full menu if you are on the healthy train. Choo choooo...
But now for the new feature being added.
Who knew "healthy" and "drive thru" would ever be in the same sentence but alas, here we are.
According to NJ.com, Sweetgreen announced they will be implementing their first, "order-ahead, pick-up drive-thru lanes," to select store locations across the country.
Basically it will be very similar to the concept a lot of other New Jersey chains have already implemented: order ahead on a mobile app and then pick up your food without having to get out of your car.
"Digital customers are our most habitual users, and we believe this new format will provide us with more options to connect people to real food," said Nicolas Jammet, Sweetgreen co-founder and chief concept officer according to NJ.com.
The nickname for these drive thru lanes is adorable! They will be called Sweetlanes!
A little ironic for a food joint with no dessert but moving on...
There is a catch: we don't know which locations are getting these drive thru lanes and if any are coming to New Jersey.
How about a compromise?
If we don't get any Sweetgreen locations with drive thru's in New Jersey, how about a few new store locations throughout the state.
Deal? Deal.
Looking for another healthy option? Seafood is always a solid choice.
Here are some of the most suggested locations at the Jersey Shore:
20 Succulent New Jersey Seafood Restaurants too Sensational Not to Try
Where To Get The Best Comfort Food At The Jersey Shore
You hear that? It's carbs calling your name...