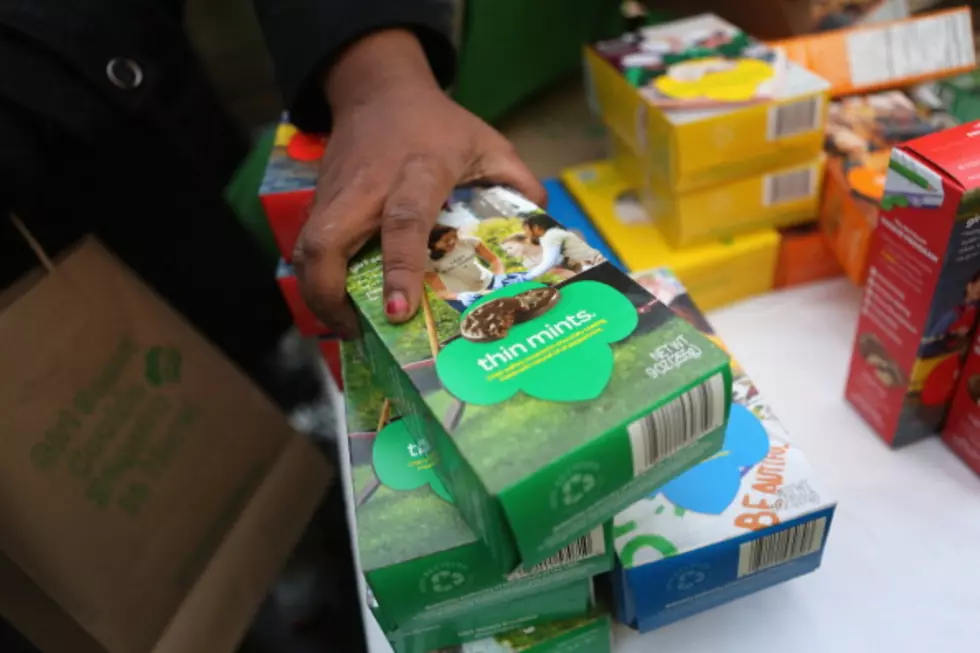 There Is A Brand New Girl Scout Cookie Sales Record
John Moore, Getty Images
For many of us, the big question is how many Girl Scout Cookies can we buy and eat. For Katie Francis, it was how many boxes could she sell, and could she break the all time record.
The answer to those questions is a lot and yes. The sixth grade girl from Oklahoma City sold 18,107 boxes in seven weeks. That eclipses the old mark of 18,000, according to msn.com. The record had stood since the 1980's.
And to add something nice to an already wonderful story, the troop will receive a share of the proceeds and they intend to donate that money for breast cancer research.
The Girl Scouts have been selling cookies for nearly a century, and ironically, the first cookie sales by an individual Scout troop was by a troop in Oklahoma, in December 1917.
I know that we're all very generous here in Monmouth and Ocean Counties when it comes to buying Girl Scout Cookies, and I know we love eating them. Who knows, maybe we can help make this a record that belongs to New Jersey!